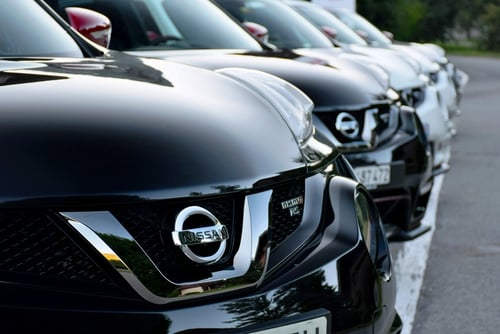 Stock image.
Los Angeles — An elderly driver once charged with manslaughter and the family of the woman whose minivan he fatally struck accused Nissan North America of selling a sport utility vehicle with brakes it knew to be faulty at a trial that began this week in California state court.
Jury selection began June 21, and opening statements in the wrongful death and product liability trial are scheduled for June 26. Plaintiff Hilario Cruz sued Nissan and brake manufacturer Continental Auto Systems after Solomon Mathenge slammed into the side of a minivan carrying his 4 and 6-year-old daughters and their mother with his Infiniti SUV at a Hollywood intersection in 2012, killing all three.


Attorneys for Cruz, Mathenge, a surviving daughter dropped off at school shortly before the collision, and the deceased children's grandmother claim that Nissan and Continental knew the brakes in the 2004 Infiniti QX56 driven by Mathenge were faulty but withheld that knowledge from the public. They claim the companies knew a problem with a component called a "delta stroke sensor" could cause a brake failure as early as 2003, but had yet to issue a warning or a recall when Mathenge purchased the used QX56 in 2012.

The trial will be webcast live from the start of opening statements forward by Courtroom View Network.

"Rather than disclose this critical safety defect and recall the defective vehicles as defendant should have done, defendants Nissan and Continental made a conscious decision to ignore the problem at the expense of the safety its customers, those operating the defective vehicles, and the public at large," the plaintiffs' complaint states. "Despite significant and exclusive knowledge of this material safety defect, Nissan and Continental fraudulently concealed this safety problem, and thus otherwise prevented reasonable members of the public, including plaintiffs, from discovering this hazard."

Nissan and Continental argue in court papers that the QX56's brakes are not faulty, and that Mathenge is solely responsible for the accident. Infiniti is Nissan's luxury vehicle line.

Law enforcement officials similarly blamed Mathenge, then 74 and driving with a suspended license, for the collision and charged him with vehicular manslaughter. The victims' family also initially filed a wrongful death lawsuit against him.

However prosecutors later became aware that the brake failure Mathenge claimed he experienced was similar to the failures alleged in a federal class action lawsuit against Nissan involving the same Infiniti vehicles. Nissan settled the case in 2014 in a deal that offered compensation of up to $800 for 350,000 2004-2008 Nissan Titans, Armadas and Infiniti QX56's.

That lawsuit also dealt with supposedly faulty delta stroke sensors. The plaintiff class accused the auto manufacturer of withholding information about the defect from the public "to [Nissan's] significant financial gain."

Prosecutors interviewed class members in the federal lawsuit, and after determining that they could not prove beyond a reasonable doubt that Mathenge's vehicle didn't have the same alleged defect, dropped the charges against him in December of 2016. Cruz and his family dismissed their wrongful death lawsuit against him, and Mathenge, who was critically injured in the collision, then joined their lawsuit against Nissan and Continental.

The trial before Judge Randolph Hammock is expected to take roughly five weeks to complete.

The plaintiffs are represented by F. Jerome Tapley, Ryan Lutz and Adam Pittman of Cory Watson PC, Paul Kiesel, Steven Archer and Bryan Garcia of Kiesel Law LLP, Kirk Walden of Carter Walden, attorney Claudia C. Bohorquez and attorney Vicki I. Sarmiento.

Nissan is represented by Mark Berry and Julian Senior of Bowman and Brooke LLP.

Continental is represented by Anthony Latiolait and Bret Henry of Yoka & Smith.

The case is Cruz v. Nissan North America, et al., case number BC493949, in the Superior Court of California for Los Angeles County.

E-mail David Siegel at dsiegel@cvn.com