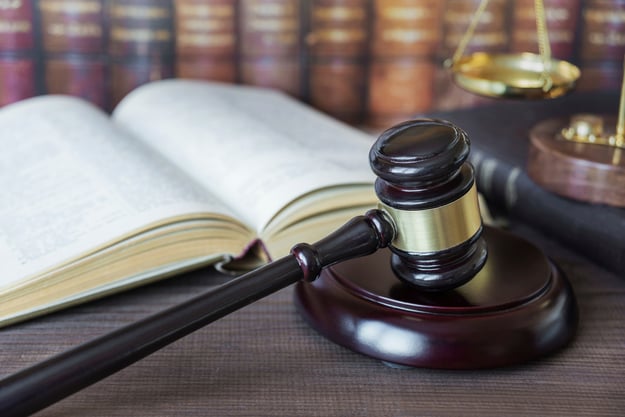 Stock image
---
Miami, FL—A $5+ million claim against Philip Morris for a former smoker's lung cancer ended in mistrial Monday, just days after openings, because a prospective juror shared information during voir dire about a prior $20 million award in a similar case. Martin v. Philip Morris, et al., 07-34267-CA.
Judge Jose Rodriguez, of Florida's 11th Judicial Circuit, granted the tobacco giant's motion for a mistrial based on statements a prospective juror made during jury selection concerning his knowledge of a prior Engle progeny trial against tobacco companies, in which a plaintiff had been awarded $20 million.

The order scuttled what would have been only the second day of trial in Linda Martin's claim that Philip Morris' participation in a decades-long conspiracy to hide tobacco's dangers caused her nicotine addiction, lung cancer, and respiratory disease. Martin, now 65, claims she began smoking in 1980 when she immigrated to the United States from Cuba. She was diagnosed and treated for cancer in 1994.
In last Thursday's opening statements, Martin's attorneys requested about $4.8 million in compensatories plus a finding that punitives were warranted.
In arguing for the mistrial Monday, Shook Hardy's Frank Cruz-Alvarez, representing Philip Morris, said the prospective juror's statement placed the defense team at a disadvantage from which they could not reasonably recover. "This jury now that's been empaneled, has heard that in a similar case [other jurors] awarded $20 million to a similarly situated plaintiff. Plaintiff's counsel already asked in opening statement for $5 million, which sounds eminently reasonable to the $20 million they have already heard has been awarded in other cases similar to this," Cruz-Alvarez said. "And it prejudices us such that, despite whatever evidence we put on, whatever arguments we make throughout this case, the jury is already aware of a similar plaintiff where we were found liable and the jury awarded $20 million."
The case is one of thousands that stem from Engle v. Liggett Group Inc., a 1994 Florida state court class-action lawsuit against Reynolds and the nation's other tobacco companies, in which jurors found for the plaintiffs. The state's supreme court later decertified the class, but ruled Engle progeny cases may be tried individually. Plaintiffs are entitled to the benefit of the jury's findings in the original verdict, including the determination that tobacco companies placed a dangerous, addictive product on the market and hid the dangers of smoking, if they prove the smoker at the heart of a case suffered from nicotine addiction that was the legal cause of a smoking-related disease.
On Monday, attorneys for Martin argued the defense's motion for a mistrial was not timely and there was nothing to show the jury had been impacted by the prospective juror's statement. Bard Rockenbach, of Burlington & Rockenbach, argued the defense could not prove the comment was prejudicial. "The defendant has not done their job as far as creating any record to prove that it is so prejudicial or that the jury is already aware and that the bell can't be unrung. Well, how do we know it was ever rung to begin with?" Rockenbach said. "There is no evidence of that."
However, Judge Rodriguez rejected the Rockenbach's arguments. "I'm going to grant a mistrial, and we're going to come back in May and pick a new jury," he said.
Email Arlin Crisco at acrisco@cvn.com.
Related information
Not a subscriber?
Learn more about CVN's unrivaled tobacco litigation library.