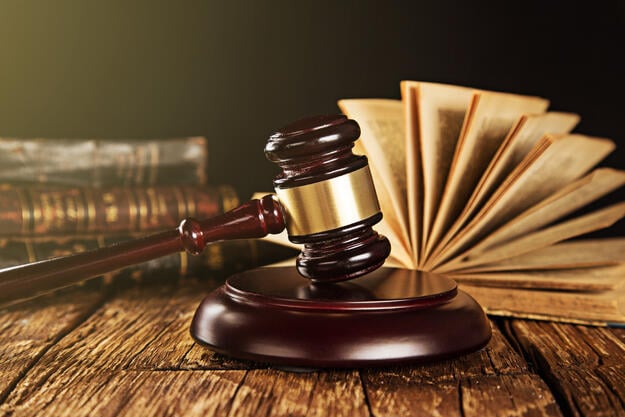 Stock image.
---
Key differences in modern-day tobacco marketing may have led a tobacco company defendant to receive double the punitive verdict of the co-defendant who actually made the cigarettes jurors linked to a smoker's death, an attorney for the smoker's widow told CVN. Oshinsky-Blacker v. R.J. Reynolds, et al., 2008-CV-025841.
A Florida state court jury Friday imposed a $3 million punitive award against Philip Morris and R.J. Reynolds for the role it found the tobacco companies played in the 2000 death of Dennis Oshinsky, 60. The punitives, combined with a $6.1 million compensatory award jurors handed down a day earlier, pushed the total verdict to $9.1 million for Marilyn Oshinsky-Blacker's claim that the companies' participation in a decades-long conspiracy to hide the dangers of smoking caused her husband's nicotine addiction and death.
Notably, however, jurors hit R.J. Reynolds with $2 million of the punitive verdict, despite the fact the parties stipulated Reynolds cigarettes did not directly cause Oshinsky's nicotine addiction or death.
By contrast, Philip Morris, maker of the Marlboro cigarettes Oshinsky smoked for more than 35 years, was tagged with a $1 million punitive verdict.
Oshinsky-Blacker's attorney, Scott Schlesinger, of the Law Offices of Sheldon J. Schlesinger, P.A., told CVN he believes the disparity may have been partly based on evidence Reynolds currently advertises its products in magazines, ads Philip Morris told jurors it no longer runs.
"The 800-pound gorilla in the room was, that's exactly what Reynolds is doing, to this day. They're still advertising in magazines. They're still concealing. They're still conspiring to conceal."
Schlesinger said evidence of that marketing likely influenced jurors when they considered punitives in the case. "Addiction of children is the key component of their business model, so they continue to conceal that. And I think it was just more glaringly evident against Reynolds. Of course, I can't read the jury's mind."
Schlesinger said the fact the Philip Morris team highlighted the company's decision not to advertise in magazines, in contrast to evidence of Reynolds' magazine marketing, illustrates the value of including both tobacco companies as defendants on conspiracy grounds, even if one of the company's cigarettes is not directly linked to a smoker. "Here's another interesting reason why you want to keep these defendants in, because maybe their defenses don't match up perfectly," Schlesinger said. "You know, Philip Morris is there to protect its own hide."
The case is one of thousands of similar Florida lawsuits against U.S. tobacco companies. They arise from a 2006 Florida Supreme Court decision decertifying Engle v. Liggett Group Inc., a class-action tobacco case originally filed in 1994. Although the state's high court ruled Engle cases must be tried individually, it found plaintiffs could rely on certain jury findings in the original verdict, including the determination that tobacco companies had placed a dangerous, addictive product on the market and had hidden the dangers of smoking. To rely on those findings, individual Engle progeny plaintiffs must establish a causal link between nicotine addiction and smoking-related disease. Jurors who find liability on fraud or conspiracy claims can determine punitive damages are warranted. These damages, as in the Oshinsky-Blacker case, are typically determined in a second phase of trial.
Attorneys representing Philip Morris and R.J. Reynolds in the case did not respond to requests for comment. However, a page on Reynolds'corporate website maintains its marketing complies with the terms of a 1998 Master Settlement Agreement reached with states' attorneys general. The Reynolds site states it uses audience measurement data, editorial content, and other metrics to advertise only in magazines that cater to adults.
Related information:
Marilyn Oshinsky-Blacker is represented by Scott Schlesinger, Steven Hammer, and Jonathan Gdanski, of The Law Offices of Sheldon J. Schlesinger, P.A.
R.J. Reynolds is represented by Womble Carlyle's Geoffrey Beach.
Philip Morris is represented by Shook Hardy's Kenneth Reilly and Miranda Soto.
Watch the trial on demand.
Not a subscriber?
Learn how you can watch CVN's unequaled tobacco litigation coverage.