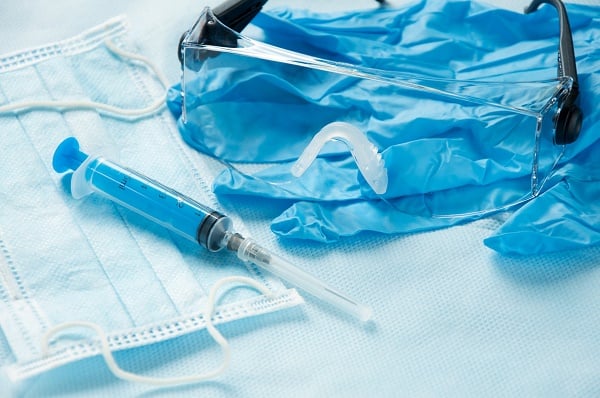 Stock photo.
---
Decatur, GA—Trial is scheduled to begin Monday against an Atlanta-area anesthesiologist accused of negligence that led to the death of a woman after her knee replacement. Smith v. Introna, 11A36980.
Charene Smith, 63, died days after undergoing a June 2009 knee replacement surgery. According to a pre-trial order in the case, her husband, Gary Smith, claims Dr. Robert P.S. Introna, the anesthesiologist involved with the surgery, caused his wife's death by failing to properly medicate and monitor her or take appropriate action when she stopped breathing.
According to plaintiff's version of events, Introna ordered Smith to receive Dilaudid, a synthetic derivative of morphine, for Charene's pain during and after surgery, despite her known allergy to morphine and other opioids. Although surgery progressed normally, Introna failed to order heightened monitoring of Charene after the operation, and nurses ultimately discovered her unconscious and without a heartbeat. Although Introna reported to Charene's room in response to the emergency, Smith claims he failed to successfully intubate her and restart her heart until 19 minutes later.
She died four days afterward.
Introna, through the pre-trial order, claims he properly assessed Charene and her pain medication and contends her post-op monitoring was appropriate under the circumstances. Introna also claims Charene's respiratory arrest and death were not caused by either the medication or his treatment.
Trial in the case is expected to last about eight days. CVN will cover the trial via its news blog and provide gavel-to-gavel video as soon as possible after the verdict.
Email Arlin Crisco at acrisco@cvn.com.
---
Related information
Gary Smith is represented by Ben Philips and Jason Branch, of Philips, Branch & Hodges, and by Andrew Goldner, of The Law Offices of Andrew E. Goldner.
Dr. Robert P.S. Introna is represented by Huff Powell Bailey's R. Page Powell and L. Evan Cline.