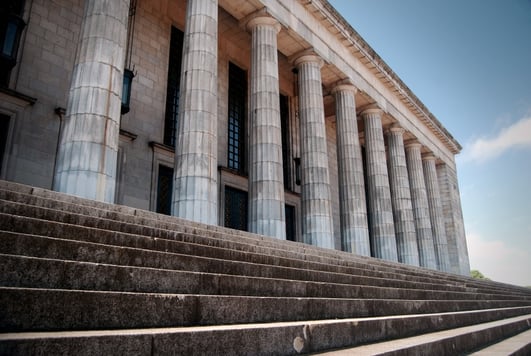 stock photo of a courthouse
Van Nuys, CA - Opening statements begin Monday in a California state court lawsuit accusing the Los Angeles Unified School District of liability for the fatal beating of a child by an employee of an after-school program, and the full trial will be webcast gavel-to-gavel by Courtroom View Network.
Plaintiff Kenya Taylor, represented by The Vartazarian Law Firm, sued the school district following the 2019 death of her six-year-old son Dayvon Taylor. The suit accuses LAUSD of negligently hiring Tyler D'Shaun Martin-Brand, later charged with Dayvon's murder, despite an alleged history of abusive conduct with other children.
LAUSD, represented by Bacio & Associates and Peterson Bradford Burkwitz Gregoria Burkwitz & Su, denies all liability for Dayvon's death, arguing that Brand, who was also Dayvon's godfather, passed multiple background checks and that the murder took place while babysitting Dayvon at his mother's request and not on school property or during school hours.
Click here to read a copy of the plaintiff's complaint
Click here to read a copy of the defense trial brief
Monthly and annual subscribers to CVN's online trial video library will get access to live and on-demand gavel-to-gavel video coverage of the full trial. In addition to coverage of the current trial, the library includes hundreds of civil trials from throughout California and the United States featuring many of the top plaintiff and defense civil trial attorneys practicing today.
The case is captioned Taylor v. LAUSD, et al., case number 20STCV33128, in Los Angeles County Superior Court.
E-mail David Siegel at dsiegel@cvn.com