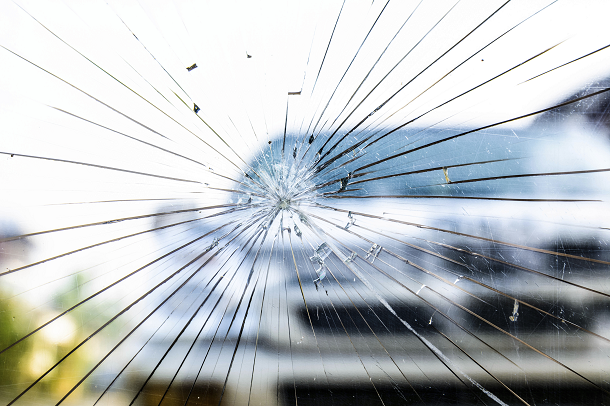 Stock image.
---
Decatur, GA—Jurors deliberated for about 10 minutes last week before clearing a driver of responsibility for the shoulder injuries a Georgia exterminator claims he suffered in a 2012 car crash. Rush v. Mealor 14A52556.
Ron Rush, 64, claims he suffered a right shoulder injury in an August 2012 Tucker, Georgia rear-end collision with Amey Mealor. Rush, who owns a pest control business, ultimately required surgery for the injury.
Mealor acknowledged that she caused the crash, but claims Rush's shoulder damage stemmed from decades of work-related related stress on his shoulder. Attorney Lynn Betz, on behalf of Mealor, argued Rush had lied multiple times about the existence and severity of shoulder problems he had before the wreck.

The three-day trial focused on Rush's credibility and the extent of his shoulder damage before the crash. During Last Thursday's closings, Rush's attorney, Stewart Seay & Felton's Eugene Felton, told jurors that, although Rush suffered shoulder problems before the accident, doctors never advised him he needed surgery until after the crash. "Show me the document that says, before the car wreck, 'Mr. Rush, you need surgery. When are you going to get the surgery?'" Felton, who requested $330,000 in damages, said. "There is only one event that occurred in this case that took it from non-surgical [shoulder damage] and made it [require surgery]. It was the event that occurred in August 2012."
But Betz argued findings that Rush's shoulder injuries were caused by the accident were based on an inaccurate medical history that did not take into account the fact that Rush suffered shoulder problems years before the wreck. By contrast Betz said other medical evidence indicated Rush's shoulder damage was not caused by the crash. "I am asking you for a defense verdict, a verdict in favor of the defendant. You don't have to do it because he lied, although he did." Betz told jurors Thursday. "You can do it because he didn't carry his burden of proof."
CVN recorded the trial and will provide video on demand as soon as it becomes available.
Related information
Stewart Seay & Felton's Quinton Seay and Eugene Felton represent Ron Rush.
Lynn Betz represents the defense.
CVN will provide video on demand as soon as possible after the verdict.
Not a subscriber?
Learn how you can see the best attorneys in action, in Georgia and across the country.