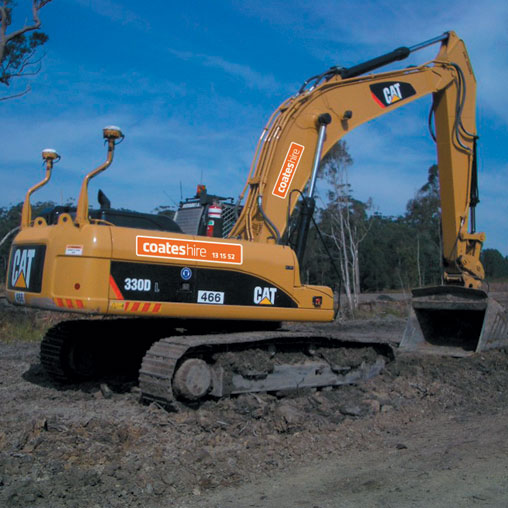 Stock photo of an excavator machine
Dallas - A Texas state court jury has rejected a $750,000 lawsuit against a demolition company brought by the family of a construction worker killed in a roof collapse during the demolition of an elementary school building, finding that the company wasn't grossly negligent and the worker failed to follow standard safety procedures.
The 12-member jury deliberated for less than a day before returning a unanimous verdict in favor of Lloyd D. Nabors Demolition LLC on February 25 following a three-day trial. The jury agreed the company had no responsibility for the death of Antonio Rayo in 2014 while he was working on a project at Las Colina Elementary School, where a brick facade was being taken down using an excavator machine.
Rayo's widow and children sued Nabors later that year claiming the company failed to follow standard safety procedures by not ensuring that nobody remained inside the building before demolition began, and that a warning blast sounded on a horn didn't give workers enough time to reach safety. The complaint claims roof collapses often occur during this type of work and are a foreseeable risk.
Nabors argued that it couldn't be found grossly negligent for Rayo's death, because the company had procedures in place to prevent just such an accident. Rayo himself was the employee tasked with keeping people out of the demolition area, but the company's attorneys claimed he entered the building shortly before the demolition began for reasons that remain "inexplicable."
"These policies had worked for years, but Plaintiffs' decedent did not comply with them," the company argued in a court filing. "When a defendant adopts policies to guard against the specific risk at issue and uniformly applies them, and those policies have a history of effectiveness, the defendant simply cannot be grossly negligent – even if the procedures were somehow inadequate."
The Rayo family's complaint originally included claims for negligence, gross negligence, wrongful death, survival damages, premises liability and res ipsa loquitur, but the company defeated most of those claims with a summary judgment motion and the trial was limited to Nabors' alleged gross negligence.
The lawsuit sought damages totaling $750,000 for pecuniary loss, loss of companionship and mental anguish
Nabors' attorneys argued that under Texas law, a defendant can only be grossly negligent if it knew its conduct created peril to an injured party and if the evidence proves the defendant did not care about the consequences of its actions. The company claimed it could not have known Rayo would fail to adhere to a set of standard safety procedures that had proven effective in the past.
"Plaintiffs acknowledge that Nabors did, in fact, have safety policies in place, and Plaintiffs have never contended that those safety policies had previously failed to protect employees against the risk of inadvertent structure collapse," Nabors' attorneys wrote in a pretrial filing. "In light of this, Plaintiffs cannot prove gross negligence."
The trial took place before Judge Ken Molberg and was recorded gavel-to-gavel by Courtroom View Network.
Attorneys for the parties did not respond to requests for comment from CVN.
The Rayo family is represented by Nuru Witherspoon of the Witherspoon Law Group.
Nabors is represented by James Grau and Todd Wright of Grau Law Group PLLC and by James Hemphill of Graves Dougherty Hearon & Moody PC.
The case is Luis Rayo, Ulises Rayo and Erick Rayo v. Lloyd D. Nabors Demolition LLC, case number DC-14-07932 in Dallas County's 95th Judicial District Court.
E-mail David Siegel at dsiegel@cvn.com
Not a subscriber? Click here for access to to the world's ONLY online library of gavel-to-gavel video of high-stakes civil jury trials for as little as $99/month.