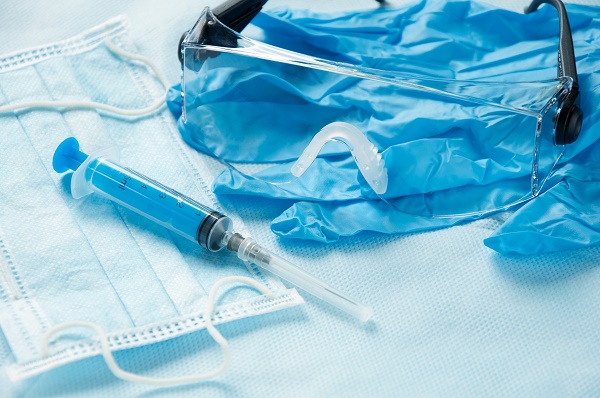 Stock photo.
---
Atlanta—Attorneys argued why a Georgia urban planner suffered ultimately fatal brain damage less than an hour after walking into an emergency room in 2010, as trial opened Wednesday against two ER doctors who treated her. Baker v. Dinerman, et al., 12EV015555.
"[Elmyra Jemison's] dreams [were] shattered in 51 minutes because Dr. [Michael] Violette and Dr. [Michael] Dinerman decided they would treat her with not even the slightest care and engage in gross negligence," Edmond Lindsay & Hoffler's Tricia Hoffler, representing Jemison's mother, Charlotte Baker, said in Wednesday's openings.
Jemison, 30, suffered catastrophic brain damage after arriving at Gwinnett Medical Center's emergency room in September 2010 complaining of difficulty breathing. She was removed from life support days later.
During Wednesday's opening statement, Hoffler said the doctors made five critical errors that proved fatal for Jemison, including failing to consult a surgeon over likely difficulties with the intubation and giving Jemison medication that rendered her unable to breathe on her own. "If someone can't breathe on their own, buddy, you better get it right," Hoffler said. "And what does [Dinerman] do? He gives her this paralytic drug and he gets it wrong."
Hoffler told jurors the doctors then left Jemison's room after Violette failed to place the tube properly, causing Jemison to go 16 minutes without oxygen. "That's not even slight diligence," Hoffler said about the treatment.
Hoffler told jurors she would seek up to $2.5 million in economic damages, plus unspecified non-economic damages.
However, the defense challenged Hoffler's timeline and contended the physicians provided appropriate care under the circumstances. "She was in a dire situation," Huff Powell Bailey's L. Evan Cline, representing the doctors, told jurors Wednesday. "And she was having an emergency of the truest sense."
Cline told jurors evidence would show Jemison's oxygen remained sufficient through Dinerman's intubation attempts, and a capometer, which signals a patient's breathing, indicated Violette properly placed the tube in Jemison's airway before the doctors left her with other medical staff. "That tube was in the right place when Dr. Violette left that room," Cline said. "And every indication pointed in that direction. He had personally confirmed it, and Dr. Dinerman had personally confirmed it at that point."
Cline said evidence would show the tube likely dislodged as Jemison was being positioned for an X-ray after the doctors left the room, and that they reestablished an appropriate airway on their return. "Ms. Jemison did not suffer from a lack of oxygen for 16 minutes," Cline said. "It's a gross misrepresentation of the facts."
Under Georgia law covering emergency care, a plaintiff must prove the higher standard of gross negligence to prevail in a case.
The case is expected to go to the jury sometime next week. CVN is recording the trial and will publish gavel-to-gavel coverage as soon as possible after the verdict.
Related information
Charlotte Baker is represented by Edmond Lindsay & Hoffler's Tricia Hoffler.
Dr. Michael Dinerman and Dr. Michael Violette are represented by Huff Powell Bailey's L. Evan Cline and Jeffrey Braintwain.