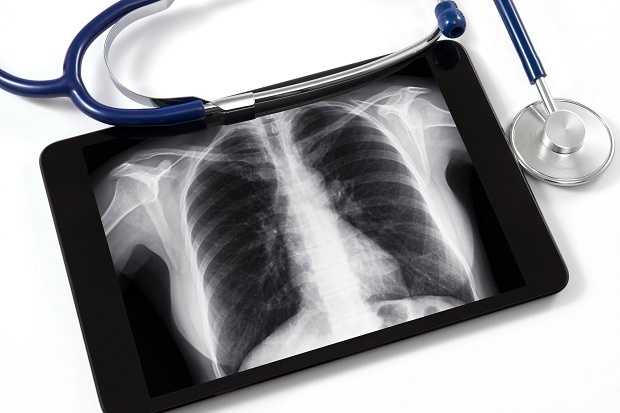 Stock image.
---
Update 4/21/17: Parties to the suit settled their case Friday, three days before jury selection was scheduled to begin in the case. Terms of the settlement were not immediately released.
Lawrenceville, GA—Jury selection is set to begin in Gwinnett County State Court Monday over a former frozen food worker's claim that years of exposure to an artificial butter flavoring caused his lung disease. Anderson v. Illes Food Ingredients, 10-C-15420-S4.
Kenneth Anderson, 62, was diagnosed with bronchiolitis obliterans, commonly called popcorn lung, in 2009, after working for more than 30 years at a food manufacturing plant in Forest Park, Georgia, according to his legal team at Missouri's Humphrey, Farrington & McClain.
Anderson claims he developed the disease after decades of inhaling diacetyl, a butter flavoring, while working without a respirator in the "butter chip" room of the plant's frozen biscuit line.
According to his legal team, Anderson's respiratory problems stretch back to 1994. By 2007, when the plant began requiring respirators for work with the flavoring, Anderson's lungs were allegedly so scarred he had to be transferred to another department. Anderson, who retired from the plant in 2011, claims he now relies on a variety of inhalers and is unable to perform even basic household tasks.
First Illes Investments and Illes Food Ingredients, a flavoring company headquarted in Texas, are the only remaining defendants of at least five businesses accused of responsibility when the suit was filed in 2010.
Illes counters that it is not responsible for Anderson's illness.
Popcorn lung, which inflames the lungs' smallest airways, gets its common name from studies linking the disease to microwave popcorn plant workers who inhaled large amounts of diacetyl while on production lines.
The U.S. Food and Drug Administration continues to approve diacetyl, which is also used as a flavoring in some e-cigarette brands. Although the U.S. Occupational Safety and Health Administration has not formally regulated workplace exposure to the chemical, it has advised the use of respirators and other protective equipment when working with diacetyl.
Trial in the Anderson case is expected to last up to three weeks.
Neither Illes representatives nor their attorneys could be reached for comment.
Courtroom View Network will record the trial and provide regular updates via its news page.
Email Arlin Crisco at acrisco@cvn.com.
Related Information
Kenneth and Wanda anderson are represented by Kenneth McClain, Steven Crick, Scott Britton-Mehlisch and Michael S. Kilgore of Humphrey, Farrington & McClain and John D. Steel, of Steel and Moss LLP.
First Illes Investments and Illes Food Ingredients are represented by Ollie M. Harton, H. Lane Young, Camille Smith, and William Martin, of Kawkins, parnell, Thackston & Young and John Lowery, of Mozley, Finlayson & Loggins, LLP.
Learn how you can watch the trial and other blockbuster cases in Georgia and across the country.