---

Stock image.
---
Our Engle card series continues, spotlighting some of the best attorneys across more than a decade of Florida's "Engle progeny" tobacco litigation. That litigation includes thousands of cases spun from a class action against the nation's tobacco companies, which was ultimately decertified by the state's supreme court. This week we feature Frank Bayuk, a leading Engle vet who has cleared R.J. Reynolds in more than a half-dozen Engle trials CVN has covered.

Engle Trading Card Series 4, No. 4
Frank Bayuk, Jones Day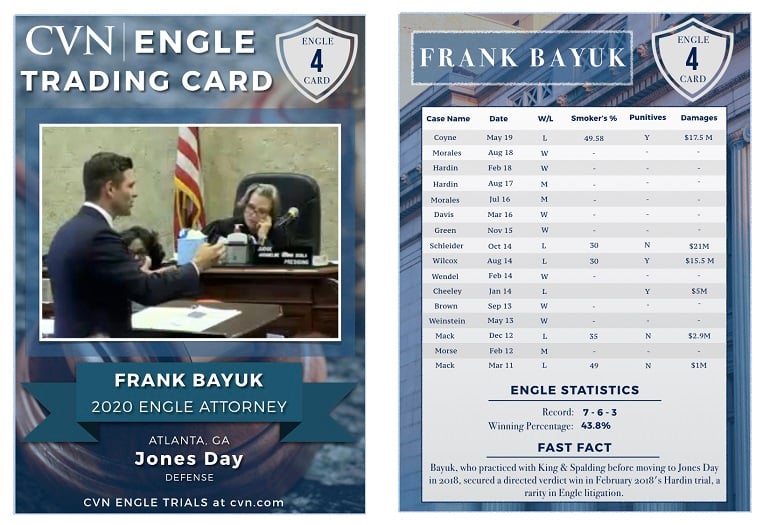 ---
Bayuk, who practiced with King & Spalding before a 2018 return to Jones Day, where he began his legal career, has built an outstanding 7-6-3 Engle defense record in CVN-covered trials stretching back to 2011. During that time, he has gone undefeated in two different years, earning a pair of wins in 2013, in Weinstein and Brown, and another brace of victories in 2018's Hardin and Morales proceedings. Moreover, his 2018 directed verdict win in a punitives-only trial in Hardin is a rarity in Engle litigation.
Come back next week to see our next featured Engle attorney.
Related Information
Not a subscriber?
Learn how you can access an unrivaled video library of tobacco trials.