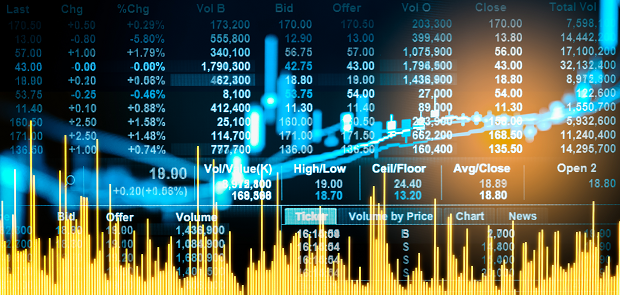 Stock image.
---
West Palm Beach, FL—Shareholders in a clean coal company lost millions because its chief executive wrongfully refused to lift restrictions on the stock's sale, the shareholders' attorney told jurors as trial opened against the company and its former CEO Tuesday. Soffin v. Clean Coal Technologies, et al, 2010CA028706.
William and Yessenia Soffin allegedly bought more than 15 million shares in Clean Coal Technologies, Inc., a small-cap clean energy company, in 2008, only after Douglas Hague, the company's CEO at the time, assured them that restrictions on the stock's sale would be lifted the following February. After the February 2009 date passed however, Hague allegedly refused at least five requests the Soffins made to lift the restrictions. When the Soffins finally sold the stock in 2010, the company traded at 11 cents a share, down more than 97% from its sale price in February 2009.

In Tuesday's opening statements, the Soffins' attorney, Jacobson Law's Jon Jacobson, noted federal law allowed the Soffins to have the restrictions lifted at any time. He told jurors Clean Coal executives refused to lift restrictions on the Soffins' stock so that they could control the price, all while insiders, including Hague, sold more than 37 million of their own shares in the company.
"They had an interest in limiting the supply to control the price so they could sell their stock at a better deal," Jacobson said, claiming the ailing company used also its stock to pay debt. "If a stock is worth more, [the company] need[s] less stock to pay its bills."
But, the defense challenges the Soffins' story. During Tuesday's openings, Kopelowitz & Ostrow's Jan Atlas told jurors there was no written evidence company executives made any claims as to when stock restrictions could be lifted and no documents showing the Soffins ever sought the restrictions' removal in 2009. "If something is important enough to you, and if something is meaningful enough, and you're angry and upset enough, as Mr. Jacobson said Mr. Soffin was, and there [are] no documents whatsoever memorializing that, you must take that into consideration in evaluating whether that is something that ever occurred," Atlas told jurors.
Atlas characterized William Soffin as a sophisticated investor who purchased the restricted shares via private transactions, and noted the Soffins could have sold the shares through a similar private transaction without having the restrictions lifted. Atlas told jurors company insiders such as Hague sold their shares in 2009 in private transactions, without lifting restrictions, and in order to put money back into the company.
By contrast, Atlas speculated that the Soffins simply did not want to sell the shares in 2009. "They wanted to see what would happen with their stock," he said.
The case is expected to go to the jury by Thursday.
Email Arlin Crisco at acrisco@cvn.com.
Related Information
Yessinia Soffin is repsented by Jacobson Law's Jon Jacobson and Zebersky Payne LLP's Jordan Shaw.
Clean Coal Technologies Inc. and Douglas Hague are represented by Kopelowitz & Ostrow's Jan Atlas and Kristen Cardoso.
Watch the trial live and on demand.
Not a subscriber?
Learn how you can see the best attorneys in action, in Florida and across the country.