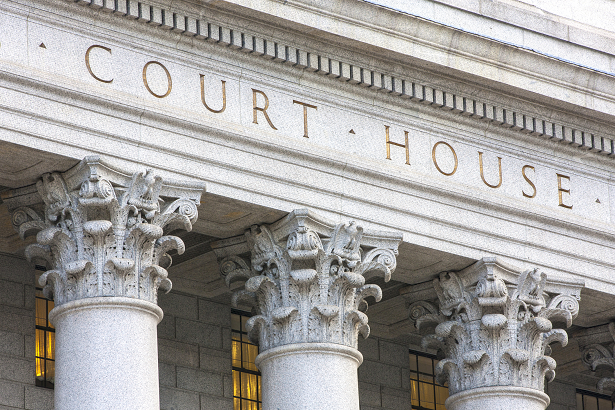 Stock image.
---
West Palm Beach, FL—A Florida appellate court this week cut a pair of Engle awards against the country's two biggest tobacco companies, after concluding the trial judge in each case erred in not reducing their compensatory damages.
In opinions published Wednesday, Philip Morris v. McKeever and R.J. Reynolds v. Grossman, the state's Fourth District Court of Appeal found the compensatory award in each trial should have been reduced based on the jury's apportionment of fault.

The two cases are among thousands of similar, so-called Engle progeny lawsuits filed against tobacco companies in Florida. They arise from a Florida Supreme Court decision decertifying Engle v. Liggett Group Inc., a class-action tobacco case originally filed in 1994. Although the state's high court ruled Engle cases must be tried individually, it found qualifying Engle progeny plaintiffs could rely on certain jury findings in the original trial, including the conclusion that tobacco companies sold a dangerous, addictive product. To qualify, however, a plaintiff must prove the smoker at the heart of a case was addicted to nicotine and that the addiction caused a smoking-related disease.
Jurors in the 2015 McKeever trial awarded Vickie McKeever more than $17.4 million, including more than $5.7 million in compensatory damages, for the emphysema-related death of her husband, Theodore McKeever, a long-time smoker. Two years earlier, a 17th Circuit Court jury in Grossman awarded $37.85 million, including $15 million in compensatories, to the family of Laura Grossman, a heavy smoker who died of lung cancer.
Notably, jurors in the McKeever case found Theodore McKeever 40% liable for his fatal emphysema and allocated 60% of responsibility to Philip Morris. The Grossman jury found Reynolds 75% at fault, while apportioning 25% of fault to Laura Grossman.
In Wednesday's pair of opinions, the appellate court concluded 17th Circuit Court Judge John Murphy, who presided over both trials, erred in refusing to reduce the compensatory award in each case in proportion to the jury's allocation of responsibility. In R.J. Reynolds v. Grossman, the court noted Judge Murphy's denial of a reduction in damages was based on Fla. Stat. 768.81(4), which bars reduction of damages for comparative fault in an intentional tort claim.
However, the court disagreed. Citing to its previous decision in R.J. Reynolds Tobacco Co. v. Schoeff, 178 So. 3d 487,496 (Fla 4th DCA 2015), the court stated "[A]t their core, Engle progeny suits are 'products liability suits grounded in negligence.''' As a result, the court concluded "'the application of comparative negligence to a plaintiff's fraud-based claims' is always required," citing R.J. Reynolds v. Calloway, 201 So. 3d 753, 767 (2016).
The 4th circuit's brief opinion in McKeever also cited to Schoeff in reaching a similar conclusion.
The appellate court affirmed the remainder of each judgment and remanded the cases.
Florida's appellate courts are split as to whether Engle progeny compensatory awards should be reduced based on comparative fault principles. In 2013, Florida's 1st District Court of Appeal, in R.J. Reynolds Tobacco Co. v. Sury,118 So. 3d 849, found the intentional torts claimed in Engle progeny cases sufficient to bar a comparative-fault reduction in compensatory awards under Fla. Stat. 768.81(4).
Wednesday's opinion in Grossman is not the first time the case has been before the appellate court. In 2012, the court reversed a judgment in the case's 2010 trial after finding Jan Grossman, Laura's husband and the plaintiff in the case, had been improperly included on the verdict form for apportionment of fault.
CVN covered the McKeever and Grossman trials gavel-to-gavel.
Email Arlin Crisco at acrisco@cvn.com.
Related information
Read the 4th District Court of Appeals opinion in Philip Morris v. McKeever.
Read the 4th District Court of Appeals opinion in Grossman v. R.J. Reynolds.
Watch the McKeever v. Philip Morris trial on demand.
Watch the most recent Grossman v. R.J. Reynolds trial on demand.
CVN offers unrivaled coverage of Florida's Engle progeny trials.
Not a subscriber?
Click here to learn more about our tobacco litigation library.