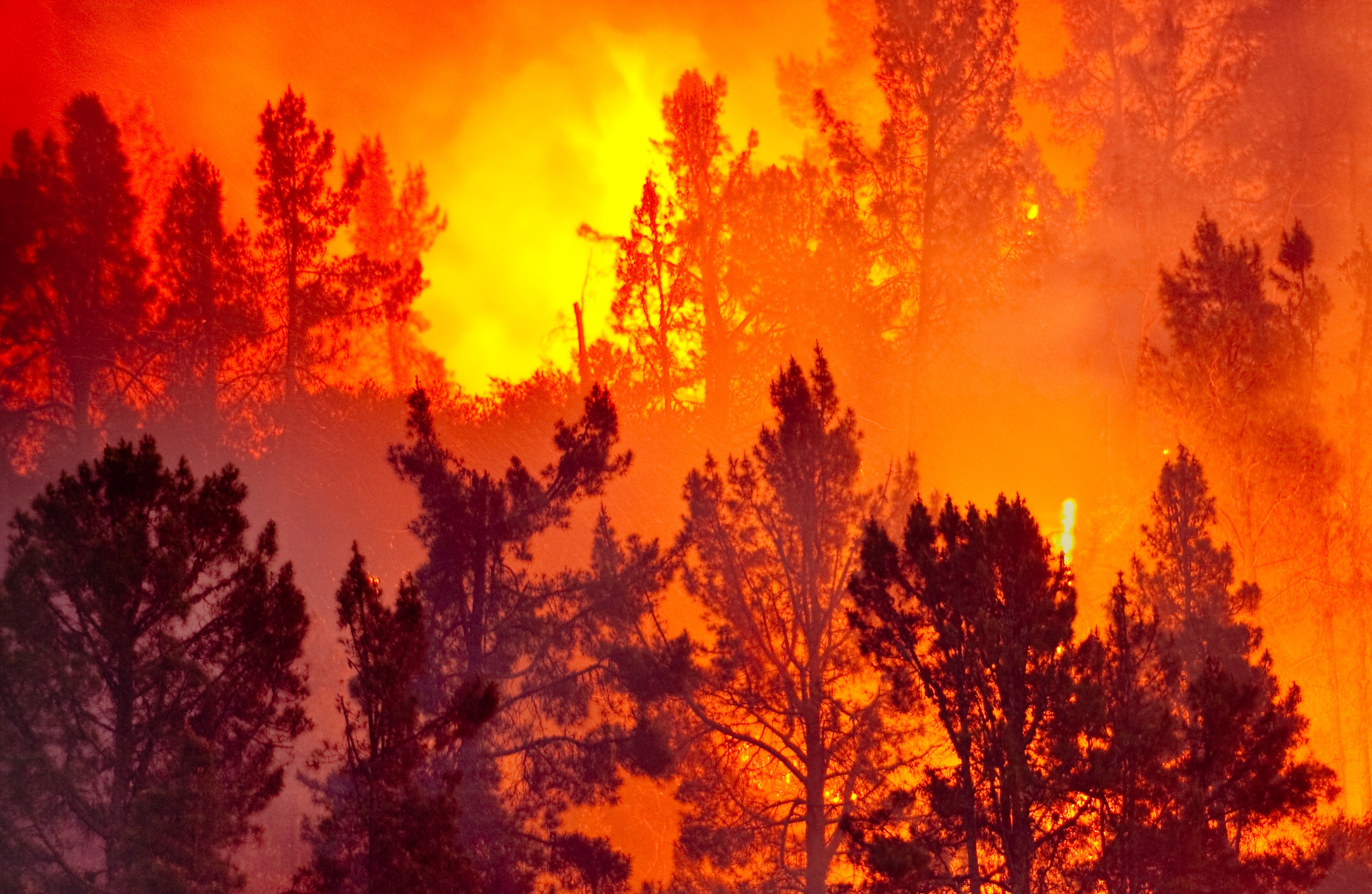 Stock image of a wildfire
Reno, NV - The first trial over a "prescribed burn" started by the the Nevada Division of Forestry that is estimated to have caused over $80 million in property damage begins on August 6, and the proceedings will be webcast gavel-to-gavel by Courtroom View Network.
The lawsuit was filed by property owners and their insurers who suffered losses in the so-called "Little Valley Fire." The blaze quickly spread, burning for five days in October 2016, and the plaintiffs accuse state officials of failing to adequately monitor the fire despite high winds and not responding quickly enough when residents began placing 911 calls.
By the time firefighters eventually extinguished the flames, the fire had consumed 2,291 acres, including 23 homes and 17 outbuildings.
Numerous lawsuits were filed in the wake of the fire, and the complaints were later consolidated into a single case by Washoe County Judge Scott Freeman. The case currently includes 96 plaintiffs, consisting of homeowners, commercial property owners, and insurance companies like Farmers, Travelers, Allstate and Liberty Mutual.
The trial before Judge Freeman is expected to take two weeks to complete, and seating will likely be scarce in the courtroom. At least 17 attorneys from numerous law firms are involved in the case.
The Nevada Division of Forestry, represented by the state's attorney general's office, denies any liability for the fire, arguing in court filings that the blaze burned out of control entirely by accident and not due to the negligence of any state employees.
CVN's video coverage will commence with the start of opening statements and continue for the duration of the trial.
The consolidated case is captioned In Re Little Valley Fire Litigation, case number CV17-00225, in Nevada's Second Judicial District Court.
E-mail David Siegel at dsiegel@cvn.com