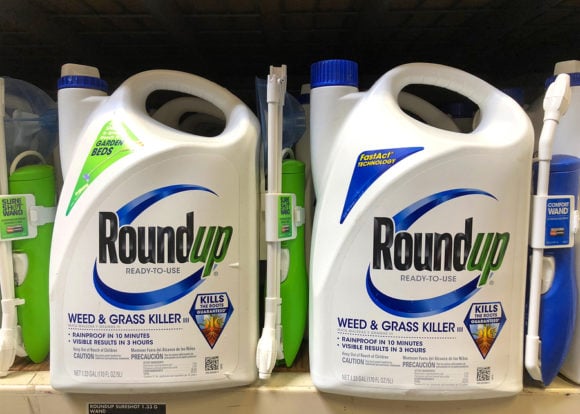 St. Louis, MO - The first trial in Missouri state court involving Bayer-owned Monsanto's popular Roundup weedkiller begins Monday, and the proceedings will be webcast gavel-to-gavel by Courtroom View Network from the start of opening statements forward.
The trial marks the first time Monsanto defends a Roundup case in front of a jury in Missouri, home of the company's former headquarters.
The plaintiffs, three men who claim they developed non-Hodgkin lymphoma due to using Roundup routinely on farmland and fence lines, accuse Monsanto of knowing glyphosate posed a cancer risk but withholding that knowledge from the general public.
Monsanto argues the plaintiffs' illness cannot be definitively linked to glyphosate. The company has paid billions to settle Roundup-related claims nationwide and prevailed at two of the five Roundup jury trials to date.
Next week's trial is of particular significance, because of Missouri being a hub for Monsanto-related litigation nationally and also due to a record of St. Louis juries returning significant verdicts in toxic tort and product liability lawsuits.
The trial before Judge Michael Mullen is anticipated to last up to five weeks. CVN will provide live and on-demand gavel-to-gavel video coverage of the full proceedings from the start of opening statements forward.
The plaintiffs are represented by Robin Greenwald out of Weitz & Luxenberg PC's New York City office, and by local Missouri counsel Mark Niemeyer and Michael Kruse with Niemeyer Grebel & Kruse LLC.
Monsanto is represented by Tarek Ismail, Shayna Cook, Emma Ross, Brian Karalunas and James Coleman out of Goldman Ismail Tomaselli Brenan & Baum LLP's Chicago office, and Joe Tomaselli out of the firm's Dallas office, along with local Missouri counsel Erik Hansell, Gregory Minana and Christine Miller of Husch Blackwell LLP.
The case is captioned Earl Neal, et al. v. Monsanto Company, Case No. 1722-CC10773, in Missouri's 22nd Circuit Court in the City of St. Louis.
E-mail David Siegel at dsiegel@cvn.com