---
Decatur, GA—Trial began in DeKalb County State Court in the case of a 29-year-old man who suffered a fatal heart attack while playing soccer less than one week after being told by a cardiologist that his EKG was normal. Chinh Truong v. Steven Rosenthal MD and Georgia Heart Associates, PC (14A50672).
According to statements at trial and other records in the case, Antony Southammavong was referred by his primary care physician to Dr. Steven Rosenthal in June, 2011, after complaining of chest pains. Southammavong had a number of risk factors for heart disease, including hypertension, high cholesterol, high triglycerides, and a history of smoking, all of which he related to Dr. Rosenthal. On July 8, 2011, Southammavong underwent a treadmill stress test, and on July 15, Dr. Rosenthal explained the test results to his patient.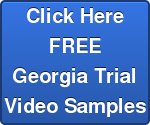 On July 21, Southammavong collapsed and died on the sidelines while playing in an amateur soccer league game. His girlfriend, Chinh Truong, and two of his children attended the game. She subsequently filed the current malpractice suit on behalf Southammavong's minor children against Dr. Rosenthal and his practice.
In his opening statement, plaintiff's attorney John Mabrey contended that Dr. Rosenthal misread the results of the stress test EKG and failed to recommend admitting Southammavong into a hospital for further treatment. Mabrey believed that the EKG revealed abnormalities that Dr. Rosenthal failed to notice. In addition, an echocardiogram taken at the same time also revealed abnormalities that Dr. Rosenthal did not notice. Instead, at the patient's July 15 visit, the physician told Southammavong that his chest pains were not caused by any heart problems and released him for normal activities, suggesting that Southammavong return in six months for a follow-up.
According to Mabrey, Southammavong's autopsy revealed the cause of death to be an arrhythmia that resulted from a blockage of three coronary arteries. Had Southammavong been admitted to a hospital, a catheterization would have revealed his heart disease which could have been successfully treated. Instead, Mabrey stated, "Dr. Rosenthal made a bad judgment call, because you all heard about judgment calls and you can have good judgment calls and you can have bad judgment calls… [The plaintiff's expert will tell you] he made a bad judgment. He exercised bad judgment by interpreting this EKG as normal … No question about it."
In his opening statement, Dr. Rosenthal's attorney M. Scott Bailey called Southammavong's case a "once in a lifetime" result of a man that young with those symptoms, test results, and risk factors dying within a month. He pointed out to the jury the difference between Southammavong's long term risk and short term risk. "With his risk factors and his history, he had significant risk of coronary artery disease over the course of his lifetime. Dr. Rosenthal's job was not to diagnose long term risk; his job was to tell Antony whether his situation in the short term was something that was going to endanger his life… Diagnosis vs. prognosis… Prognosis is what we're concerned with in this case. What are his chances of not surviving a coronary event because of the symptoms he was having?"
According to Bailey, there were no significant abnormalities in Southammavong's test results. Nothing else about the patient's history or symptoms indicated he had a severe risk of heart disease, and, in fact, he completed a 13-minute-run on the treadmill without any discomfort or significantly elevated heart rate. Further, Bailey pointed to the results of Southammavong's autopsy, which revealed the presence of severe heart disease that extended beyond his coronary arteries. He then questioned whether any further testing or course of treatment in the hospital could have saved Southammavong's life.
The trial is expected to continue for the remainder of this week. Courtroom View Network will report on the verdict when it becomes available.
Steve Silver can be reached at ssilver@cvn.com
---
Related information:
Attorneys involved in the case include John Mabrey of the Mabrey Firm and S. K. Rod Dixon of the Dixon Firm, both of Atlanta, for the plaintiffs and M. Scott Bailey of Atlanta's Huff Powell Bailey for the defense.
Watch on-demand video of the trial as soon as it becomes available.
Not a Subscriber? Learn more about CVN's unparalleled coverage of top Georgia trials.