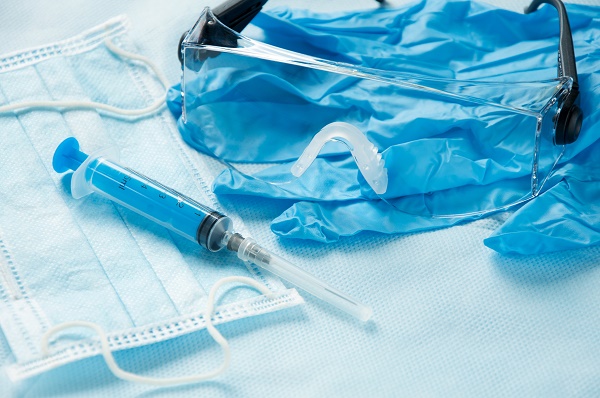 Decatur, GA—Attorneys Wednesday sparred over responsibility for the strokes that caused lifelong brain damage to a Georgia woman, as trial opened in her husband's suit against the emergency room staff that treated her. Evans v. Sutton, et al, 13A48465-4.
Janice Evans suffered a series of strokes around January 21, 2012, allegedly stemming from an aneurysm that ruptured sometime before her January 16 admission to the Rockdale Medical Center emergency room. The strokes ultimately left Evans unable to communicate verbally and rendered her completely disabled.
Evans' husband, Shawn Evans, claims the hospital's emergency room staff, including Dr. Tamarus Sutton, failed to properly follow up on his wife's complaints of nausea, vomiting, and increasingly high blood pressure, tell-tale symptoms of a potential aneurysm, during that emergency room visit.
During Wednesday's openings, Evans' attorney, The Bell Law Firm's Lloyd Bell, told jurors expert testimony would establish Sutton should have considered the possibility that Evans was suffering from a brain injury and ordered a diagnostic CT scan. "He had to be thinking that it's possible (Evans) has got a brain bleed," Bell said. "If he had (ordered a CT scan), Dr. Sutton would have seen the blood in her brain and sent her to a neurosurgeon in plenty of time for treatment."
Bell added that Sutton's alleged errors were joined by the nursing staff's failure to properly question Evans on her high blood pressure and headache."There's got to be a team approach in these ERs. You can't be template driven, computer screen driven. There has to be communication between nurses and doctors," Bell told jurors. "If the nurses don't do their jobs and the doctor is looking at the template and not the patient, then there's room for error."
"You're going to see why this is the kind of case where we're going to ask you for a substantial verdict, to right this injustice and make up for the harms and losses that were caused by template medicine and negligent care," Bell said, noting medical and life-care expenses alone are estimated to exceed $4 million.
But the defense argues Sutton's treatment was tailored to her complaints and were reasonable under the circumstances of emergency room care. On Wednesday, Sutton's lawyer, Weathington Smith's Paul Weathington told jurors Evans never complained of a headache on initial admission documents. Weathington added that testimony would show medical staff responded appropriately to Evans' complaints of nausea and vomiting following a restaurant meal. "Common things are common. And if you hear hoof beats, you think horses and not zebras," Weathington said. "And when you hear Mexican food, and diarrhea, and nausea, and vomiting you think (a patient) has a (gastro-intestinal) problem, regardless of what (medical) template has been pulled."
Weathington also told jurors Evans' past medical history, including chronic high blood pressure, weighed against performing diagnostic tests on her brain. "This wasn't a new problem in the emergency department," Weathington said.
"In the emergency department, standard of care is not to work up or treat elevated blood pressure that's of a chronic variety unless much else is going on. And much else was not going on here."
Trial is expected to last through next week.
The parties' attorneys could not be reached for comment.
Related Information
Shawn Evans is represented by The Bell Law Firm's Lloyd Bell, Wilson Law's James Wilson, and Schlachter Law Firm's Lawrence Schlachter.
Dr. Tamarus Sutton is represented by Weathington Smith's Paul Weathington and Heather McGrotty.
Rockdale Hospital LLC is represented by Huff Powell Bailey's Daniel Huff and Sharonda Barnes.