Our Engle trading cards return today with a new look for the Series 3 collection. We first published Engle cards back in 2011 as a way to highlight the accomplishments of the legal professionals and cases that have had a lasting impact on this landmark litigation. Our Series 2 collection, issued last year and which included special-edition cards of our award-winning attorneys, met unprecedented success.
With Series 3, we continue our tradition of featuring the accomplishments of the lawyers trying Engle cases in courtrooms throughout Florida. Each Tuesday we'll issue a card with the CVN Engle record and statistics of a key attorney in the proceedings. It's a light-hearted yet useful way to track the history of the critical proceedings through the years.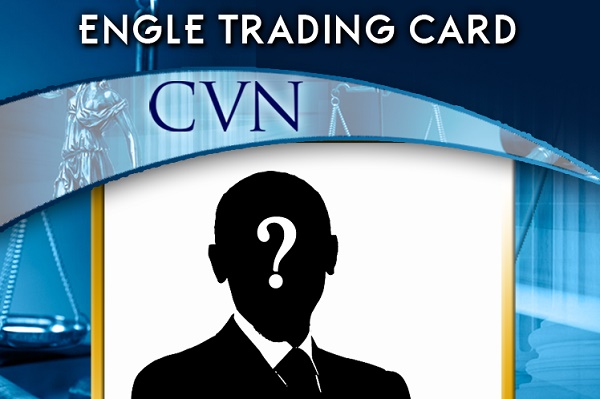 Who is featured on our opening trading card for Series 3? Click through to find out.
---
This week's attorney:
Worked on the very first state Engle progeny case to go to trial.
Has tried more than 15 career CVN Engle proceedings.
Was featured on a card issued in a previous CVN Engle collection.
Click here to see Engle Trading Card #1 in Series 3.
---

Our Engle trading card images and statistics are curated from our unparalleled video coverage of Florida's Engle progeny tobacco cases.
Not a subscriber?
Click here to learn more about our expansive tobacco litigation library.