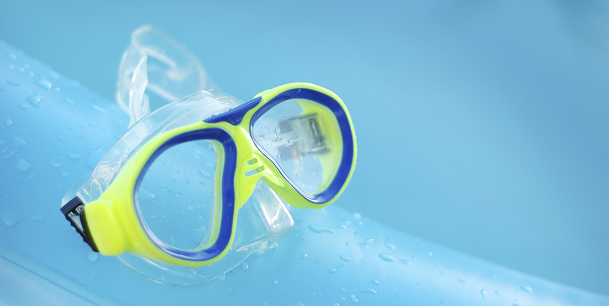 Stock image.
---
West Palm Beach, FL—A diving gear company prevailed Friday against claims it was responsible for the drowning death of a renowned underwater cinematographer. Skiles v. Lamartek Inc., et al., 2012-CA-013132.
Wesley Skiles, a diver and cinematographer with more than 7,000 dives and 100 films to his credit, died during a dive off Boynton Beach, Florida in July 2010 while filming a documentary for National Geographic. His widow, Terri Skiles, claims her husband drowned when oxygen sensors and electronics on the Dive Rite "O2ptima" brand rebreather failed.
But jurors took less than five hours to find the rebreather was not defective and to clear Dive Rite on negligence, product liability, and failure-to-warn claims.
Terri Skiles' attorneys had requested up to $25 million in damages.
Opposing sides debated during the 10-day trial whether a defective rebreather or diver error caused Skiles' death. During Friday morning's closing arguments, Spohrer & Dodd's Robert Spohrer, representing Terri Skiles, reminded jurors of testimony that the O2ptima sensors were defectively designed and subject to malfunction when covered with water. This error, Spohrer said, led the system to shut down and fail to warn Skiles while he was diving, causing him to run out of oxygen.
Spohrer claimed the issue was known before Skiles' death, and he noted Dive Rite owner Lamar Hires admitted he'd never conducted independent testing on the O2ptima. "What does the greater weight of the evidence show you about whether that's reasonable for a manufacturer of life-saving equipment?" Spohrer asked. "He's not manufacturing water bottles. He's manufacturing equipment that people depend upon for their lives."
The defense countered there was insufficient evidence proving a design defect caused Skiles' O2ptima to malfunction during his dive. Instead, it argued Skiles was an inexperienced rebreather diver swimming on little sleep who made fatal errors during the dive. During Friday's closings, Concannon & Charles' David Concannon reminded jurors Skiles borrowed the O2ptima rebreather from a colleague and was not properly trained or certified to use the gear, as the manufacturer required. "He broke all the rules. He stacked the deck against himself," Concannon said. He shouldn't have been doing what he was doing that day, and he paid for it with his life."
Email Arlin Crisco at acrisco@cvn.com.
Related information
Terri Skiles is represented by The Romano Law Group's John Romano and Corey Friedman; by Spangenberg, Shibley & Liber's Dustin Herman; and by Spohrer & Dodd's Robert Spohrer.
Lamartek Inc./Dive Rite is represented by Concannon & Charles' David Concannon.
Not a subscriber?
Learn how you can watch the biggest trials and best attorneys in Florida, and across the country.