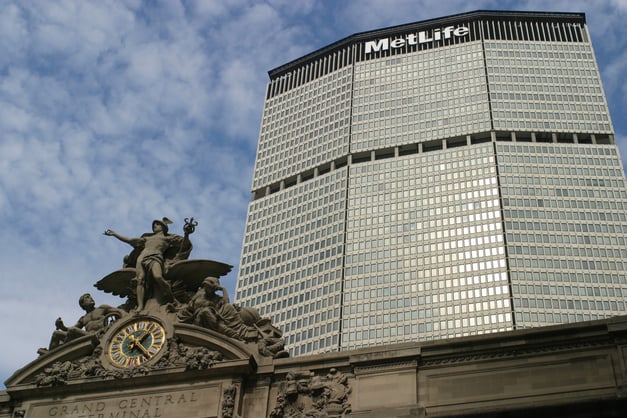 MetLife headquarters in New York City
Los Angeles - Jury selection is underway in a California state courtroom in a lawsuit accusing insurance giant MetLife of pitching a $200 million Ponzi scheme to investors, and the full trial will be webcast gavel-to-gavel by Courtroom View Network.
MetLife is facing claims that its brokers peddled a real estate fund called the Diversified Lending Group, which boasted "guaranteed" returns of as high as twelve percent, despite being backed by unregistered securities. In 2009 DLG's manager Bruce Friedman was accused by the Securities and Exchange Commission of misappropriating millions of dollars to fund a lavish lifestyle, and he died the next year in a French prison fighting extradition to the United States.
Plaintiff Christine Ramirez, who lost $279,769 after investing in DLG, sued MetLife in 2015 alleging the insurer ignored warning signs that should have revealed the real estate fund to be a scam. Ramirez's case is the first out of 98 others pending in Los Angeles County Superior Court, having been given preferential scheduling due to Ramirez fighting late-stage breast cancer.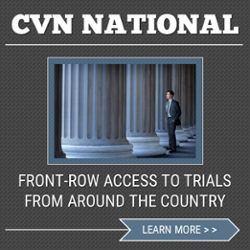 According to Ramirez's lawsuit Friedman was first introduced to MetLife's agents by former managing partner Tony Russon in 2004. At the time Friedman already owed Russon nearly $750,000 from an unrelated business arrangement, and Friedman had promised Russon half of any future income to help pay off his debt. MetLife agents supposedly received DLG-themed "welcome packets" and were encouraged to pitch promissory notes claiming to back DLG investments as "premium financing" for MetLife policies - a practice that company agents later said in depositions was prohibited.
Ramirez's attorney Richard E. Donahoo has argued that the fact Friedman had already been convicted of stealing thousands of dollars from a previous employer should have disqualified him from being trusted with investors' money.
"This case is about aiding and abetting," Donahoo told the New York Times in May. "Mr. Friedman, who was a felon, likely could never have obtained the millions from the hundreds of people that he cheated without the legitimacy that a company like MetLife provided."
MetLife, the largest American life insurer, has argued in court filings it is not liable for any damages because Ramirez worked with a contractor that MetLife claims it had no duty to supervise, and that it had no formal relationship with DLG. The company argues that it "did not sell, or materially assist in the sale" of DLG investments, and that it did not "take or receive anything from" Ramirez.
Related cases are proceeding against MetLife individually after Judge Elihu Berle in 2015 refused to certify a class of investors who lost money in DLG, finding that due to DLG's unreliable records class membership would be difficult to ascertain and could require numerous "mini-trials."
Judge Kenneth Freeman is presiding over the current trial, which is expected to take six weeks to complete with opening statements slated for Monday, and video of the full proceedings will be available both live and on demand via CVN.
Ramirez and other plaintiffs are represented by Thomas Foley, Justin Karczag and Aaron Arndt of Foley Bezek Behle & Curtis LLP, Richard Donahoo and Sarah Kokonas of Donahoo & Associates, and by John Stillman of Good Wildman.
MetLife is represented by Cheryl Haas and Blake Olson of McguireWoods LLP.
The case is Harthshorne, et al. v. MetLife Inc., et al., case number BC576608 in the Superior Court of California for Los Angeles County.
E-mail David Siegel at dsiegel@cvn.com.