For the next installment in Courtroom View Network's ongoing series highlighting civil jury trials in CVN's video archive featuring big-time players from the white-shoe world, we turn our focus to Cleveland-based defense giant Jones Day.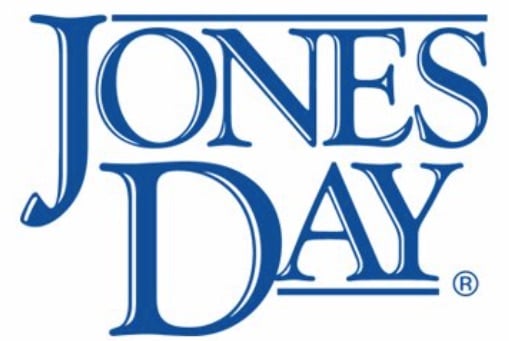 Founded in 1893, the firm kept its footprint limited to Ohio until expanding to Washington, D.C. in the 1940's. Today the firm occupies the district's sprawling Acacia Building, a gem of Art Deco architecture in DC located just a stone's throw from Capitol Hill - a nod to the firm's deep political connections.
With over 2,500 attorneys located in 43 offices worldwide, Jones Day in 2018 was the fifth largest law firm in the United States, and the 13th highest grossing law firm worldwide.
Jones Days' representation in the CVN archive comes almost entirely from their involvement in "Engle progeny" tobacco litigation in Florida state court. Representing R.J. Reynolds, Jones Day has successfully delivered defense verdicts in numerous tobacco trials, nearly all of which were filmed gavel-to-gavel by CVN and feature some of the firm's top trial attorneys.

CVN screenshot of Jones Day partner Steve Geise delivering his closing argument in a recent trial
Become a subscriber to CVN's video library today for just $99/month with no contract, and among the hundreds of tobacco and non-tobacco trials available you can…
- Watch Steve Geise, Partner-in-Charge for the firm's San Diego office, secure a defense verdict just last month in a tobacco trial in Oregon state court, among the first major in-person products liability trials to take place in state court since the Covid-19 shutdown last year.
- Watch John Walker, Of Counsel in the firm's Atlanta office, land a defense win in December of 2019 in one of the last Engle progeny trials to reach a verdict prior to the Covid-19 shutdown.
- Watch Stephanie Parker, an Atlanta-based partner who leads the firms Business & Tort Litigation Practice, and fellow Atlanta-based partner Jack Williams land a defense verdict in a retrial of a case that initially saddled RJR with a ground-shaking $23 billion verdict, the largest ever returned in an Engle case.
- Watch the above-mentioned John Walker, along with Cleveland-based partner Tim Fiorta, secure a defense verdict in an Engle case after only an hour of jury deliberations.
- Watch the above-mentioned Jack Williams and Cleveland-based partner Brad Harrison limit damages to $400k, with a 75 percent apportionment of fault to the plaintiff, in a 2019 Engle tobacco trial.
- Watch a team of 4 Jones Day partners, including Cleveland-based partners Michael Quinlan and Kevin Boyce, along with Atlanta-based partner Emily Baker and Boston-based partner Kate Wallace, land a defense verdict for RJR in Massachusetts state court.
***
Think your firm deserves recognition in CVN's BigLaw spotlight series? Email CVN editor David Siegel at dsiegel@cvn.com