---
Atlanta—A Fulton County Superior Court jury awarded veteran Atlanta public relations and political consultant Margaret Jones nearly $1 million in damages, including attorney fees, resulting from her efforts in submitting the successful proposal for the $400+ million Perry Homes Redevelopment Project. Margaret Jones and Associates and Margaret Hylton Jones v. Perry Homes Redevelopment, LLC et al. (2003CV79479)
In 2001, the Atlanta Housing Authority awarded the bid to redevelop the former Perry Homes public housing project to Perry Homes Redevelopment, a consortium of local developers. Jones and another consultant, Rick White, provided consulting services in connection with the preparation of the proposal. However, when Jones was not paid by any of the parties involved in the proposal, she filed the current lawsuit in 2003.
Following a 2011 decision by the Court of Appeals, the case proceeded to trial on various theories of liability against three individual defendants and their corporate businesses: Noel Khalil and Columbia Residential, LLC; Steve Brock and Brock Built Homes, LLC; and Rick White and Alesias Holding Company. The jury heard nearly a week of testimony from various witnesses including Jones and the three individual defendants and reviewed a number of e-mails and other correspondence among the parties.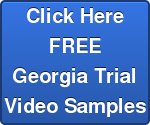 The jury deliberated for less than three hours before awarding Jones $300,000 in damages and $262,000 in attorney fees against White and Alesias; $1,000 in damages and $88,000 in attorney fees against Columbia; and $65,000 in damages and $88,000 in attorney fees against Brock Built. In addition, the jury awarded Jones $182,274.36 that had been interpled into the court prior to trial by Columbia. However, the jury did not find Khalil or Brock individually liable to Jones.

It was undisputed that Jones never had a signed written contract with any entity for the payment of consulting fees. However, according to Jones's testimony and statements by her attorney, Richard Robbins, Jones participated in developing the proposal as part of a team, whose other members were the three current defendants and Carl Drury, a would-be golf course developer. The project would include Drury's golf course, single-family housing provided by Brock and Brock Built, and multi-family housing provided by Khalil and Columbia. The planned golf course was never built, and Drury and his company were not defendants in the current case.

During the course of the trial, Robbins repeatedly referred to the participants in the proposal as a "team." In Robbins' view, the parties always intended that, if they were successful in getting the bid, the three developers would pay the consulting fees, which White and Jones would share evenly. The fees would comprise two "buckets." Khalil would pay a percentage of the fees the Atlanta Housing Authority paid him into one bucket, and Brock would pay into the other bucket on a per-house basis. However, once the bid was awarded, Khalil instead entered into a separate agreement with White under which Khalil's entire portion of the fees owed would be paid to White. In addition, Brock did not pay any consulting fees to anyone.

In Robbins' view, Jones's contributions were instrumental in the developers being awarded the bid for the project. Unlike other bidders, Jones's group submitted plans that reflected her vision for an entire community, not merely single and multi-family housing. The plan included Drury's golf course and other amenities like planned hiking and biking trails that made the group's proposal "something special."

The various defendants had different views of the relation among the parties. Khalil and Columbia's attorney, Christopher Philips contended that his clients' only agreement was with White and Alesias, not Jones, and that his clients had already paid White all fees owed. According to Philips, Jones's remedy, if any, was against White and Alesias.

Joseph Sharp, the attorney for Steve Brock and Brock Built, said that his clients never had any relationship or agreement with Jones and that she provided no services for them. Instead, Brock Built itself obtained and prepared everything it needed to submit as part of the proposal. Sharp noted that, in Jones's own words, she referred to Brock as the "Lone Ranger" in the case.

Rick White appeared pro se in the case. He said that his only agreement was with Khalil and Columbia and that Jones had a similar agreement with Drury. He indicated that he never agreed to share any fees with Jones and that it was standard procedure in their business to look exclusively at their own clients for compensation. He then questioned why Carl Drury did not appear at the trial in any capacity.

Following the verdict, CVN spoke with the attorneys in the case. Rick Robbins classified the case as a classic example of a "handshake" agreement and praised the jury for recognizing that fact. He added that the case was a "poster child for stubborn litigiousness" by the defendants that warranted the award of attorney fees.

The defense attorneys expressed their disagreement with the verdict but stressed that the individual defendants themselves had not been found liable. In Joseph Sharp's view, it was satisfying that Steve Brock had been completely vindicated after nine years of litigation. He stated that Brock Built planned to file appropriate post-trial motions and file an appeal if necessary. Christopher Philips noted the disparity between the $1,000 in damages awarded against Columbia and the $88,000 attorney fee award. He also noted that he planned to file motions for post-trial relief.

Rick White could not be reached for comment prior to this article.
---
Related information:
Attorneys in this case include Richard Robbins with the Robbins Firm of Atlanta for Margaret Jones, Christopher Phillips with Hunter Maclean of Savannah for Noel Khali and Columbia Residential, and Joseph Sharp with Polsinelli of Atlanta for Steve Brock and Brock Built.
Watch on-demand video of the trial as soon as it becomes available.
Not a Subscriber? Learn more about CVN's unparalleled coverage of top Georgia trials