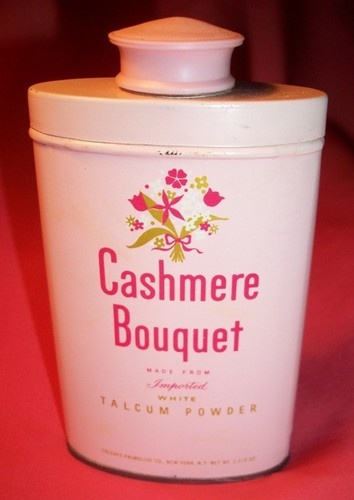 Stock image of Cashmere Bouquet talcum powder
Los Angeles - Jury selection is underway in California state court in a lawsuit filed by a man claiming he developed mesothelioma from inhaling asbestos supposedly present in Colgate-Palmolive Co.'s cosmetic talc products, and the trial will be webcast live by Courtroom View Network.
Plaintiff Paul Garcia alleges that decades of exposure to Cashmere Bouquet and Mennen Baby Power caused his fatal cancer. He claims Colgate knew for years that its talc likely contained asbestos particles but withheld the information from consumers.
Colgate argues their talc products never contained asbestos, and that there is no reliable scientific evidence linking talc exposure to mesothelioma.

Verdicts involving Johnson & Johnson's talc products dominated headlines in recent years, with Colgate quietly settling talc-related claims since an initial trial in 2015 resulted in a $13 million plaintiff verdict. Colgate subsequently notched three defense wins at subsequent talc trials in Los Angeles.
What was to be the company's first talc trial in New Jersey settled last October just prior to the start of jury selection. Another case settled mid-trial in San Francisco in June.
Colgate faces roughly 150 pending talc lawsuits throughout the country, compared with J&J's nearly 9000. However after a nearly three-year pause a new plaintiff verdict against Colgate in a talc case could spawn additional lawsuits.
2018 could be a busy summer for talc trials. A trial involving 22-plaintiffs represented by Texas attorney Mark Lanier has been underway in St. Louis since June 4, and is also being webcast by CVN. Another J&J talc trial is potentially set to begin in Los Angeles in mid-July.
In the current trial, Garcia is represented by Scott Frost of Waters Kraus & Paul.
Colgate is represented by Tina Broccato Van Dam, Karen Agelson and Michael Christopher of Manning Gross + Massenburg LLP.

Opening statements are tentatively scheduled for Monday before Judge Frederick Shaller.

The case is captioned Paul Garcia v. Colgate Palmolive Company, et al., case number BC660333 in Los Angeles County Superior Court.