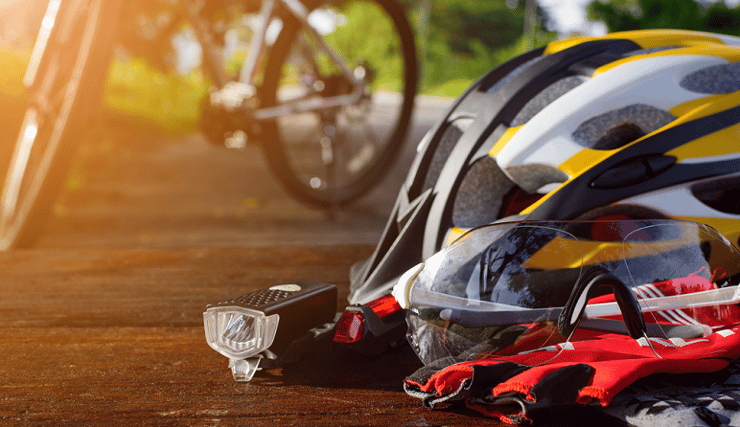 Stock image.
---
Fort Lauderdale, FL—Jurors Thursday awarded $3 million to the widow of a physician who died in a bicycle crash with a landscaping truck, but found the doctor responsible for the lion's share of the wreck, likely clipping the award substantially. Donley v. E&S Landscaping,CACE1211186.
The 17th Circuit State Court jury in Broward County found an E&S landscaping crew's negligence led to the death of Dr. William Donley, 61, who struck the back of the crew's truck during a long-distance bicycle ride in August 2011. Donley, a long-time South Florida physician known for making housecalls and volunteer work, was wearing a bike helmet and traveling about 15 miles per hour when he crashed into the parked truck as it sat parked on a path commonly used by bicycles.
However, jurors apportioned 70% of the crash's fault to Donley, likely reducing the award to $900,000 post-verdict.
During Wednesday's closing arguments, Gary, Williams, Parenti, Watkins & Gary's Willie Gary requested $52.5 million for Donley's widow, Latricia. "Not a dime less. Thirty years of damages, 30 years of pain and suffering, 30 years of the sleepless nights, 30 years of being alone," Gary said, describing Latricia Donley's life without her husband.
The nine-day trial saw attorneys battle over who was ultimately at fault for the crash. Gary and his legal team argued the E&S crew improperly parked in a bike lane and failed to take proper precautions to warn traffic of the truck. During Wednesday's closings, Gary reminded jurors of testimony that workers could have used other, safer parking locations. "You're going to force [cyclists] out in the roadway just because it was convenient for these workers to park, blocking the sidewalk, blocking the bicycle path, when they had other options. They had other options," Gary said.
Gary contrasted Donley's experience as a cyclist and his use of safety equipment, including a bicycle helmet and gloves, with evidence he said showed the crew did not use flashers or properly place hazard cones to warn of the truck. "Somebody was going down with this negligence," Gary said.
The defense countered with evidence that the crew had placed a warning cone behind the truck, and the vehicle was visible from 500 feet away under clear skies on the day of the crash. During Wednesday's closings, Todd Ehrenreich, of Lewis Brisbois, argued evidence showed Donley should have easily seen the truck in time to avoid the wreck. "At 500 feet [plaintiff's] own expert admitted you saw a big blob in front of you. At 260 feet you could make out it's a truck," Ehrenreich said. "That's the evidence you heard."
Ehrenreich argued the crash actually occurred because Donley was exhausted and dehydrated from a two-hour ride in the sweltering South Florida weather. Ehrenreich contended Donley had no water bottle with him at the time of the accident, and post-crash medical reports described Donley with symptoms of dehydration. "[Donley] rode past an orange cone, straight into the back of the left side of that truck," Ehrenreich said. "He was so dehydrated, he didn't think rationally. He didn't think smartly. He just rode."
The parties' attorneys could not immediately be reached for comment.
Email Arlin Crisco at acrisco@cvn.com.
Related Information
The plaintiff is represented by Willie Gary, Sekou Gary, and Glenn Crickenberger, of Gary, Williams, Parenti, Watkins & Gary and Mia Pintard.
The defense is represented by Noel Johnson and Todd Ehrenreich, of Lewis Brisbois; Jack Reiter, of GrayRobinson; William Martin, of PetersonBernard; and Charlene Still.
Not a subscriber?
Learn how you can watch blockbuster trials, in Florida and across the country.