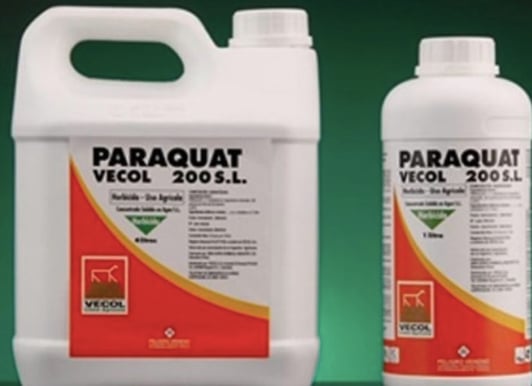 UPDATE Saturday May 8 - The previously scheduled Monday, May 10 trial date has been continued to Tuesday, June 1.
Belleville, IL - A highly-anticipated trial over the alleged risk of Parkinson's disease supposedly associated with exposure to the herbicide paraquat begins Monday in Illinois state court, and the proceedings will be webcast gavel-to-gavel by Courtroom View Network.
The trial marks the first time trial testimony will take place in open court over claims that paraquat poses a danger to the public. The trial also comes on the heels of recent efforts by plaintiffs attorneys to centralize the growing body of paraquat-related lawsuits in federal court.
Opening statements in the trial will take place on Monday before St. Clair County Associate Judge Kevin Hoerner, who will preside over the case without a jury. Once underway the trial is expected to take roughly six weeks to complete, and the proceedings will be available both live and on-demand via CVN for the duration.
The trial is the first time CVN has provided gavel-to-gavel video coverage of a civil proceeding in Illinois state court. CVN is the only news media organization dedicated to providing gavel-to-gavel video coverage of civil trials of interest to the legal, business and educational communities.
Syngenta denies the allegations in the lawsuit filed by plaintiffs Thomas and Diana Hoffman, which claims Thomas Hoffman developed Parkinson's disease after decades of exposure to paraquat while working as a farmer. He died in 2017.
His complaint, which also named Chevron Phillips Chemical Company and Growmark Inc. as defendants, states, "That paraquat is toxic to both plant and animal cells, and that its creation of oxidative stress in cells is the source of its toxicity, have been known to science since at least the 1960s."
Syngenta and other defendants maintain paraquat is safe and effective. In a statement on Syngenta's website, the company characterizes paraquat as "an important product to farmers in their quest to produce food for an increasingly populated world" and states they will "rigorously" defend against claims the herbicide poses a public health risk.
The plaintiffs are represented by St. Louis and Chicago-based attorneys from the firm Korein Tillery LLC, along with the California-based firm Walkup Melodia Kelly & Schoenberger and local Illinois counsel Sprague & Urban.
Syngenta is represented by attorneys from Kirkland & Ellis LLP's Chicago and Washington, DC offices, along with local Illinois counsel Donavan Rose Nestor PC.
Chevron is represented by attorneys from Husch Blackwell LLP's St. Louis and Kansas City offices, along with New Orleans-based firm Forman Watkins & Krutz LLP.
Growmark is represented by Chicago-based attorneys from Steptoe & Johnson LLPand Keyl Royster Voelker & Allen.
The case is captioned Thomas Hoffman, et al. v. Syngenta Crop Protection LLC, et al., case number 17-L-517, in the 20th Judicial Circuit Court for St. Clair County, Illinois.
E-mail David Siegel at dsiegel@cvn.com