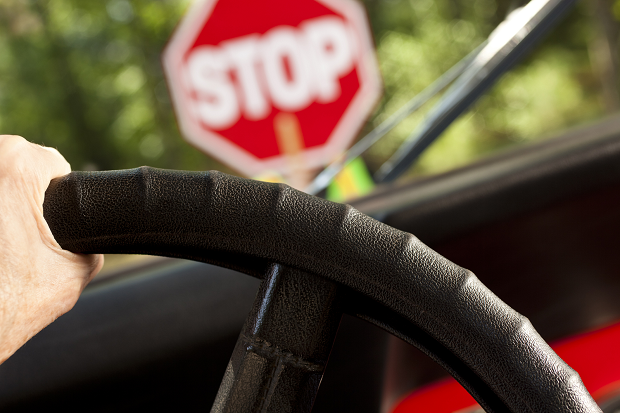 Stock image.
---
Decatur, GA—Trial opens Monday for a Georgia man who says he suffered serious injuries when his car was rear-ended in a metro Atlanta-area crash. Blatnik v. Youngblood, 15A56329.
Michael Blatnik's car was struck from behind by Keely Youngblood's vehicle in July 2013 as Blatnik sat at a stop sign, according to court records. Youngblood, who admits liability for the accident, according to documents, claims she was distracted by a sign to her left, and could not stop in time to avoid hitting Blatnik.
Blatnik contends he has incurred at least $58,000 in medical expenses beyond damages he's seeking for pain and suffering. However, Youngblood claims Blatnik's claimed injuries were not caused by the crash.
Details of Blatnik's back injuries will likely be the focus of the case, with Dr. Jeffrey Grossman a specialist in non-surgical lumbar and cervical spine treatment, listed as a potential witness, according to court documents.
The four-day trial features the Stone Law Group's Michael Regas II representing the plaintiff and Waldon Adelman Castilla Hiest & Prout's Russell Waldon and Adam Smith for the defense.
CVN will record the trial and provide gavel-to-gavel video as soon as possible after the verdict.
Email Arlin Crisco at acrisco@cvn.com.
Related information
Learn how you can watch an unrivaled library of trial footage, from car crash cases to the nation's biggest products liability lawsuits.