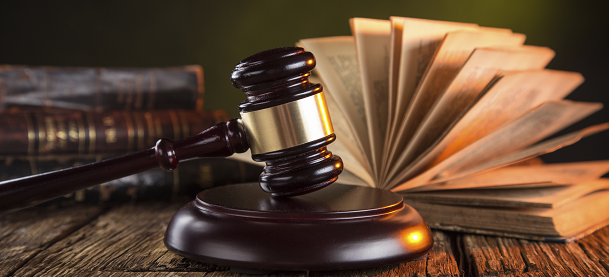 Atlanta—Jurors last week cleared a Georgia attorney in a defamation claim, closing a chapter on more than five years of litigation that raised questions about public statements a lawyer may make about opposing parties during a lawsuit. Infinite Energy v. Pardue, et al., 11EV013747.
Jurors found David Pardue and his former law firm not liable for statements attributed to him while he represented a group of Atlanta-area dry cleaners in a class action suit against natural gas company Infinite Energy.

Infinite Energy's defamation claim stemmed from statements released while Pardue, then a member of Hartman, Simons, Spielman & Wood, represented more than 600 members of the Korean Cleaners Association of Atlanta, or KCAA, in a suit over alleged price increases made by the gas company. In a 2008 press release, Pardue was quoted as saying the natural gas company "engaged in deliberate misinformation and scare tactics to lock the KCAA into high fixed rates." The press release went on to quote Pardue as saying the company was "determined to reap illegal profits and to extract every penny possible from customers it has cheated, deceived, and misled."
The class action case was dismissed and Infinite Energy sued Pardue and Hartman Simons, claiming the release's statements were false and damaged the gas company's reputation.
Tuesday's verdict followed four hours of deliberations and capped a week-long trial that CVN recorded gavel to gavel. Fulton County State Court Judge John Mather issued an order barring publication of trial footage pending a determination of the scope of protection accorded to company information disclosed at trial. CVN intends to publish footage of the trial following that determination.
The parties' attorneys did not comment on the verdict.
Last Thursday's verdict is the latest in more than a half-decade of litigation that saw Infinite Energy's claim initially dismissed, then given new life on appeal. In 2011, Fulton County Superior Court Judge T. Jackson Bedford threw out the case after finding the press release's statements were opinions incapable of being proven false and concluding the company could not show defendants bore actual malice.
However, the next year, the Georgia Court of Appeals reversed the dismissal. In addition to finding the trial court erred in requiring the company show actual malice to survive the motion to dismiss, the appellate court concluded the press release's quotes could be construed as statements of fact.
CVN will publish further details of the trial, along with video coverage, as soon they can be made available.
Email Arlin Crisco at acrisco@cvn.com.

---
Related Information
Duane Morris' Kelly Whitehart and Alice Snedeker represent Infinite Energy.
Carlock Copeland's Joe Kingma and William Newcomb represent David Pardue.