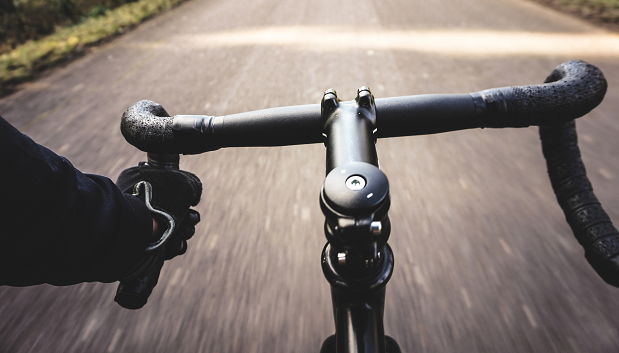 Stock image.
---
Fort Lauderdale, FL--A landscaping crew's improperly parked truck is responsible for the bike crash death of a South Florida doctor, an attorney for the doctor's widow said Monday, as trial started in the $50 million-plus case. Donley v. E&S Landscaping,CACE1211186.
"These defendants sit there, 12 o'clock, in the shade, distorted perception like you wouldn't believe, and they had lunch, blocking the sidewalk, blocking the bicycle lane. They had no respect for the law," Gary, Williams, Parenti, Watkins & Gary's Willie Gary told jurors when describing how Dr. William Donley, 60, crashed into the back of a parked E&S Landscaping truck as he rode his bicycle down a Miramar street in August 2011.
Donley, 60, a South Florida family physician who had been on a long-distance ride at the time of the crash, died from his injuries, despite the fact that he was wearing a bike helmet
During Monday's opening statements, Gary contended Donley, who was traveling at least 15 miles per hour just before the crash, was riding appropriately, but he said the truck was obscured until it was too late for Donley to avoid the wreck. "He was a stickler for details. There's no way on God's earth that he would have just driven into the back of the truck," Gary said. "No way."
Gary added he would prove the landscaping crew did not place a hazard cone or otherwise warn cyclists of the truck, and he intimated any cones on the road had been added after the accident. Gary said police did not remember seeing hazard cones when they first arrived on the scene and he noted that a post-crash photo shows a hazard cone standing upright in the bicycle lane well behind the truck. "If you've got a cone in the middle of the bicycle lane, how on God's earth is the bicycle going to get through the cone… without knocking the cone over?" Gary asked. "How are you going to ride a bicycle over that cone at 20 [mph] and not knock the cone over? It's sitting there nice, pretty, and neat."
Gary said evidence would show damages could exceed $52 million dollars.
However the defense argues the truck's parking spot was not officially designated as a bike lane, and it was the only reasonable location for the crew to park when trimming hedges at the adjacent property. During Monday's opening statements, Peterson Bernard's William Martin told jurors the crew complied with applicable laws by pulling over to avoid blocking roadway traffic. "It's OK to avoid conflict with other traffic, and that's what the men did," Martin said. "If they would have parked further away or across the street, they would have created a whole host of other hazards."
Martin claimed testimony would establish the crew placed a hazard cone well behind the truck and moved it along as they worked for more than four hours before the crash. Martin argued Donley, not the crew, was at fault for the fatal wreck, noting there was a 500-foot long, level approach to the eight-foot-wide, parked truck on a clear day. "He could have seen the truck the entire time, if he looked," Martin said. "There would have been no accident had Dr. Donley paid even slight attention and avoided this large, stationary vehicle that was parked directly in his path in broad daylight."
Martin added Donley had ridden 26 miles without water on a sweltering day, and he contended dehydration and fatigue likely played a role in the crash. "Unfortunately, Dr. Donley was exhausted and dehydrated, and didn't or couldn't, pay attention," Martin said.
Trial is expected to run into next week.
Email Arlin Crisco at acrisco@cvn.com.
Related Information
The plaintiff is represented by Willie Gary, Sekou Gary, and Glenn Crickenberger, of Gary, Williams, Parenti, Watkins & Gary and Mia Pintard.
The defense is represented by Noel Johnson and Todd Ehrenreich, of Lewis Brisbois; Jack Reiter, of GrayRobinson; William Martin, of PetersonBernard; and Charlene Still.
Watch the trial live and on demand.
Not a subscriber?
Learn how you can watch blockbuster trials, in Florida and across the country.