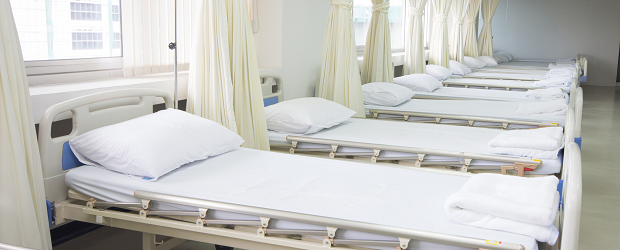 Stock image.
---
Almost two years after being smacked with the lion's share of a $20.5 million verdict for the death of a patient at one of its sleep centers, Emory University is suing the contractor that was responsible for running the facility, according to an article published in the Daily Report.
Last month, the university filed a federal suit in Atlanta against Neurocare Inc., the company the university contracted to run the sleep center at which Brandon Harris, 25, died in 2010. Emory claims the Boston-based company broke agreements to indemnify and defend the university.
Harris, who was developmentally disabled and suffered from a variety of physical ailments, including cardiomyopathy, died after reportedly showing increasingly severe signs of respiratory distress while at the Emory Clinic Sleep Center. Harris' mother and her legal team, led by The Cochran Firm's Jane Lamberti, contended Harris died of pulmonary edema, or fluid buildup in his lungs, caused by the center technicians' insistence that he lie flat on his back throughout the study.
In a 2015 trial recorded by CVN, DeKalb County State Court jurors handed down a $20.5 million verdict for Harris' death. Jurors apportioned 60% of fault to Neurocare, but found Emory responsible for Neurocare's share of the damages.
Emory ultimately negotiated a confidential settlement of its portion of liability, according to the story.
Email Arlin Crisco at acrisco@cvn.com.
Read CVN's coverage of the 2015 trial here.
Not a subscriber?
Learn how you can watch blockbuster trials, in Georgia and across the country.