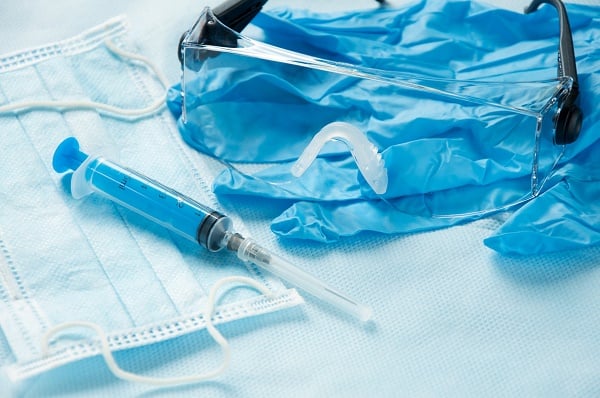 ---
Update 1/25/16:
Atlanta—Jurors Monday morning cleared a pair of anesthesiologists of malpractice claims stemming from a surgical procedure that left an Alpharetta woman with life-long brain damage. Palacios v. Kaufman, 13EVO17275.
The verdict followed more than 12 hours of deliberations that stretched back to last Thursday, and found Drs. Laura Kaufman and Donald Silverman were not negligent in dealing with complications during a 2012 surgical procedure Esmeralda Palacios underwent. During the procedure, Palacios, a former loan officer with chronic asthma, suffered a bronchospasm, or spasm in her respiratory system's bronchioles, which deprived her of oxygen for several minutes. The complication left her with severe, permanent brain damage and unable to care for herself. Attorneys for Palacios and her husband, Raul, sought more than $27 million during Thursday's closings in the week-long trial.

Whether the doctors promptly injected Palacios with epinephrine to treat the bronchospasm served as a key point of dispute in the case. During Wednesday's closings, Huff Powell's R. Page Powell acknowledged medical records made in the heat of the emergency may have been inaccurate but argued testimony established the doctors administered albuterol, a front line medication to treat bronchospasm, and ultimately administered at least four doses of epinephrine once Palacios went into cardiac arrest.
Powell also contended there was no proof an earlier epinephrine injection would have resolved the bronchospasm and prevented Palacios' brain damage. Powell reminded jurors of expert testimony that multiple doses of epinephrine must sometimes be given to resolve severe bronchospasms such as the one Palacios suffered. "As you've heard from everybody, a bronchospasm that's this severe? All bets are off. You just don't know. And here they tried everything they knew to try, including epinephrine," Powell said. "The plaintiff's case that this one dose (of epinephrine) a few minutes earlier would have changed everything is just not supported by the evidence."
However, Slover Prieto's Jonathan Marigliano argued evidence established the doctors failed to promptly give Palacios epinephrine, when it became clear albuterol was not working. Noting testimony from defense expert Dr. Eric Fishman that epinephrine should be given when a patient's heart rate drops to 20, Marigliano said "Well if her heart rate dropped at 11:35 and (epinephrine) is not given until 11:38 (according to medical records), by their own expert there is a three-minute delay. Their own expert has acknowledged this was not timely done."
Marigliano also challenged the defendants' credibility, arguing inconsistencies between the records and defendants' statements were due to more than the emergency nature of the situation. Highlighting discrepancies between their medical notes, their pre-trial depositions, and their trial testimony, Marigliano asked. "Why do you think that has changed so drastically? That's for you to decide."
Attorneys for the parties could not immediately be reached for comment.
CVN recorded the trial and will offer video on demand to its subscribers as soon as it is available.
Email Arlin Crisco at acrisco@cvn.com.
Related Information
Read about opening statements in the trial.
Raul and Esmeralda Palacios are represented by Slover Prieto's Michael Prieto, Jack Slover, and Jonathan Marigliano.
Drs. Laura Kaufman and Donald Silverman are represented by Huff Powell's R. Page Powell and L. Evan Cline.
CVN will provide on-demand video of the trial as soon as it is available.
Learn more about CVN's unequaled coverage of top Georgia trials.