Because our Engle Trading Card Series has been so popular and we've been asked where to find our earlier, Series 1 cards, we'll periodically revisit the subjects of our first set of cards and provide quick updates on their Engle litigation history.
---
Card #7: Alex Alvarez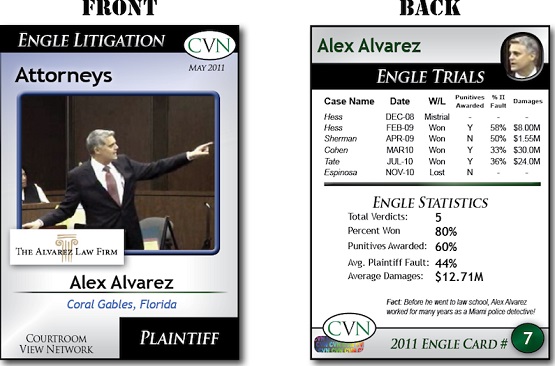 Since we featured him in a Series 1 card, Alex Alvarez has more than doubled his CVN Engle trial experience, going an impressive 6-2 over the last three years, including his biggest damage award: a $45 million verdict in Alexander v. Lorillard Tobacco Co. Alvarez's career winning percentage now stands at 75% through 12 CVN Engle verdicts.
---
Card #6: James Gustafson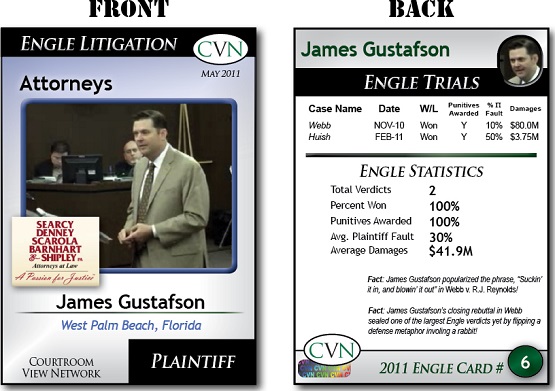 James Gustafson stretched his undefeated record in CVN Engle cases from November 2010 to February 2014, when he lost in Betty Ellis v. R.J. Reynolds, et al. His 4 additional CVN Engle trials since his card was originally released brings his record to a stellar 5-1, with jury awards totaling more than $105 million. His first win, an $80 million verdict in Webb v. R.J. Reynolds, was remanded for a new trial on damages, scheduled for this November.
---
Come back next Tuesday to learn who'll be featured on our next Engle trading card.