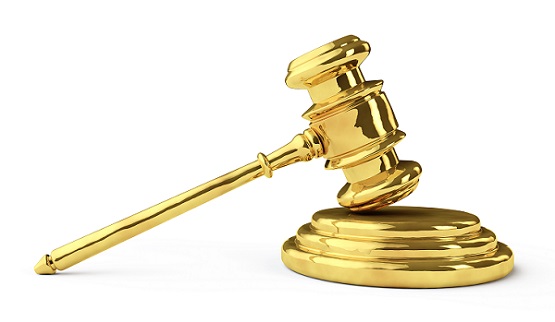 With the award nomination period over, we highlight the 2014 attorney finalists for the CVN Engle Awards, honoring excellence in this landmark series of litigation. The winner in each category will be announced December 30.
Plaintiff's Attorneys
Willie Gary, of Gary, Williams, Parenti & Watson
2014 Record: 1-?
2014 Damages: $23.6 billion, with potentially more undetermined.
The case for Willie Gary: Even if the $23.6 billion punitive damage award in Robinson v. R.J. Reynolds is ultimately reversed, it created shockwaves as the largest punitive verdict ever handed down by an Engle progeny jury, and Gary's electric oratory no doubt played a part in that. Furthermore, the trial's compensatory verdict alone (at $16.8 million) places it among a handful of $15+ million awards this year. With Halburton v. R.J. Reynolds in progress, Gary's argument for the award is still being made.
Allan Kaiser, of The Ferraro Law Firm
2014 Record: 2-1
2014 Damages: $40.5 million
The case for Allan Kaiser: Kaiser's two wins ($12.5 million in Cuculino v. Philip Morris and $28 million in Hubbird v. R.J. Reynolds) both yielded eight-figure awards, and his $40.5 million verdict total for the year places him in the stratosphere among those not involved in the Robinson trial.
T. Hardee Bass, of Searcy Denney
2014 Record: 3-0-1
Damages: $26.59 million
The case for T. Hardee Bass: Trying four CVN Engle progeny cases between March and November alone is noteworthy enough. Going undefeated on that slate, with more than $26 million in verdicts is nothing short of outstanding.

---
Defense Attorneys
Harold Gordon, of Jones Day
2014 Record: 2-0-1
The case for Harold Gordon: With three CVN Engle trials and an undefeated record, Gordon had one of the most successful years of any defense attorney in 2014.
Frank Cruz-Alvarez, of Shook Hardy
2014 Record: 1-0-1
The case for Frank Cruz-Alvarez: A new face in CVN Engle trial circles this year, Cruz-Alvarez had a strong 2014. Even his mistrial, in Gore v. R.J. Reynolds, came after a jury finding awarding no compensatory damages.
Kelly Luther, of Kasowitz, Benson, Torres
2014 Record: 2-0-2
The case for Kelly Luther: Luther carried an exemplary, undefeated record through four trips to the courtroom in 2014. Although Perrotto v. R.J. Reynolds yielded a verdict for the plaintiff, the jury apportioned no liability to Luther's client, Liggett. Meanwhile, one of Luther's mistrials, in Russo v. Philip Morris, came only because the parties were unable to seat a jury.
Come back next week when we name the finalists for the Law Firm categories.
---
CVN features unmatched Engle litigation video coverage.