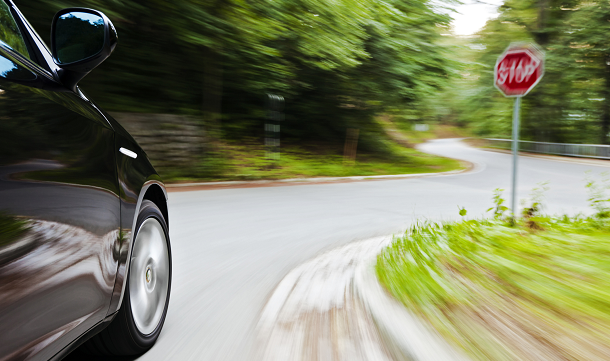 Stock image.
---
Lawrenceville, GA—Jurors awarded about $11,000 to a Georgia couple last week for car wreck-related injuries that allegedly ended a Georgia postal worker's career. Martin v. Horn, 14C-03260-S5.
However, the Gwinnett County State Court jury's $11,273 total verdict was a fraction of the award attorneys for Roy Martin and Terry Reeves requested Thursday for injuries they say the pair suffered when Anthony Horn struck them from behind as the couple waited to turn right at an intersection.
Martin claims the crash injured his back, forcing him to take early retirement from his job with the postal service, requiring him to undergo a spinal fusion, and ultimately leading to failed back syndrome, characterized by chronic, severe pain. Reeves says the accident left her with shoulder damage that required months of treatment.
During Friday's closings, Martin and Reeves' lawyers asked for more than $450,000 in economic losses alone, plus unspecified damages for Martin's pain and suffering and Reeves' loss of consortium.
Horn admitted fault for the wreck, leaving the four-day trial to settle whether the low-speed crash injured the couple.
During Thursday's closing arguments, Horn's attorney, Jay Eidex, noted the minimal damage to the cars involved in the crash and blasted the plaintiffs' suit as an exaggerated claim over a "bumper tap."
"It [is] a case where a plaintiff was simply not hurt in an accident, and [Martin is] reaching for all sorts of money," Eidex said. "They're trying to ignore the fact that any of us have any common sense. They're trying to come in here and they're trying to make a whole lot of money on a whole lot of nothing."
Eidex argued Reeves' shoulder problems stemmed from her colliding with a counter and feeling her shoulder briefly pop out of joint weeks after the wreck. "She's talking about something far more severe than in this car accident. She's talking about her whole shoulder popping out of the joint and popping back," Eidex told jurors. "If there was someone she could sue for bumping herself into the counter, that's who she would need to sue, but you obviously can't do that."
Meanwhile, Eidex contended Martin's back problems stemmed from degenerative disc disease and related issues he had suffered from for decades. Eidex noted Dr. Barry Jeffries, an Atlanta-area radiologist, testified Martin's imaging results showed none of the tell-tale signs of a traumatic back injury. "No cuts, no swelling, no fractures, no things that [Jeffries] knows what to look for. It just wasn't there," Eidex said. "This accident didn't cause him more pain. It didn't aggravate anything."
However, Princenthal & May's Adam Princenthal argued Jeffries did not fully review an MRI film taken days after the accident that showed Martin suffered from back trauma. And, while Princenthal acknowledged Martin suffered from degenerative disc disease, he noted Martin hadn't sought treatment for back problems for more than three years before the crash. "You see Doug… early January [2011] carrying firewood. You see him [shortly before the wreck] at his primary care physician getting his sinuses rechecked, no complaint of back pain. Nine months later, three-level [spinal] fusion surgery. Is it due to the negligence in the collision?" Princenthal asked, before toppling a row of domino-like blocks intended to demonstrate the link between the crash and Martin's back problems. "Of course it is."
Princenthal & May's Matthew Wilson contended Reeves complained of shoulder pain needing cortisone injections before she struck a counter with her shoulder. Reeves' increased shoulder pain he said, came from her increased activity following the accident, combined with the diminishing effects of the cortisone treatments, rather than striking the counter. "She doesn't attribute any increase in pain to this incident [with the counter]. She even told you that it was the equivalent of bumping her toe. Yes, she felt an increase in pain right away, but it didn't cause an ongoing increase in pain."
Thursday's award included $6,105 for Reeves' injuries and $5,168 for Martin's injuries. Jurors found for Horn on Reeves' loss of consortium claim.
Related Information
Roy Douglas Martin and Terry Reeves are represented by Princenthal and May LLC's Adam Princenthal and Matthew Wilson.
Anthony Van Horn is represented by Jay Eidex.
Not a subscriber?
Learn about CVN's unrivaled library of trial footage, from car crash cases to the nation's biggest products liability lawsuits.