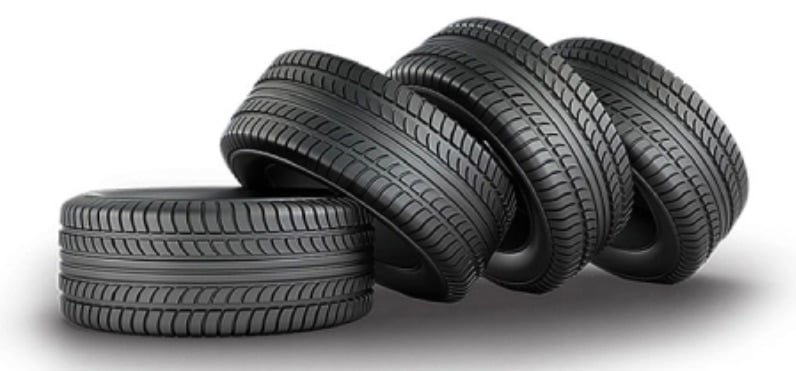 stock photo image of tires
San Diego, CA - Opening statements begin later this week in a California state court lawsuit accusing a tire repair shop of responsibility for a tread separation accident that resulted in two deaths and multiple injuries, and the full proceedings will be webcast gavel-to-gavel by Courtroom View Network.
Jury selection is currently underway in San Diego County Superior Court, where jurors will soon hear opening arguments stemming from a 2014 car accident where the right rear tire of a 2001 Ford Expedition supposedly suddenly separated, causing the vehicle to fishtail out of control and roll over and eventually suffer a roof crush.
The accident killed the driver, Jerson Ariel Duron Valeriance, and his wife Edith Duron. The plaintiffs in the case, including the couple's daughter, mother and brother - who were passengers in the vehicle and also sustained injuries - accuse tire repair shop Chuy's Tire Service of using a "mismatched" tire in a recent replacement. They also accuse Chuy's of failing to provide adequate warning of the need to replace the other worn tires on the vehicle.
Chuy's denies any liability for the accident, arguing in court papers the rollover occurred due to driver conduct, and that any responsibility for the plaintiffs injuries should be apportioned between the driver and former defendant Ford Motor Company. Ford was dismissed from the case in 2018.
Opening statements begin Thursday or Friday before Judge Cynthia A. Freeland, and CVN's live and on-demand gavel-to-gavel video coverage will continue for the duration of the proceedings.
The plaintiffs are represented by Paul Kiesel, Steven Archer and D. Bryan Garcia of Kiesel Law LLP, James Carr of Yuhl Carr LLP, Martin D. Gross of the Law Offices of Martin D. Gross and Robert Shiri of the Law Offices of Robert R. Shiri.
Chuy's Tire Service is represented by Dean Olson and Maryam Danishwar of Clark Hill LLP and by Mark Avila of Avila & Shadow.
The case is captioned Garcia v. Chuy's Tire Service, case number 37-2017-00024480-CU-PO-NC in San Diego County Superior Court.
E-mail David Siegel at dsiegel@cvn.com