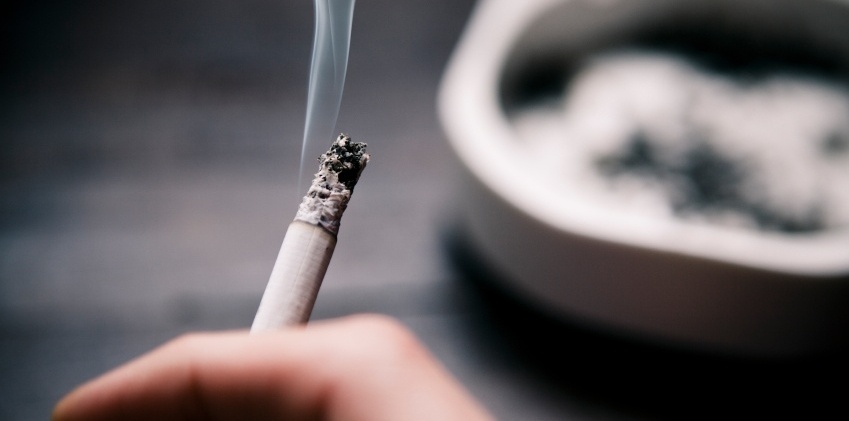 Stock image.
---
Boston, MA— Attorneys Monday argued over what, if any, role cigarette design and tobacco industry marketing played in the death of a Massachusetts man, as trial opened against the nation's two largest tobacco companies. Main v. Philip Morris and R.J. Reynolds, 1684CV03883.
Richard Main died in 2017 from lung cancer, following a 20-plus year smoking history that ran from the early 1960s through 1987. His family contends that R.J. Reynolds and Philip Morris, current makers of the Kent and Marlboro brands Main smoked, designed cigarettes to be addictive and concealed their dangers, which they say ultimately led to Main's death.
During Monday's opening statements, the Main family's attorney, Bernheim Dolinsky Kelley's Walter Kelley said Main began smoking at about 12 or 13 when given free samples of Kent cigarettes. Main, who later turned to Philip Morris's Marlboro brand, quickly became hooked, Kelley said, smoking more than two packs a day at points over the ensuing decades.

Kelley walked jurors through documents he said showed the companies knew the cigarettes it sold were addictive and caused disease. But, he said, the companies conspired to cast doubt on the growing evidence of smoking's risks and failed to produce an ulta-low nicotine, non-addictive cigarette for the public. Meanwhile, Kelley said, the companies targeted children with the aim of developing life-long smokers.
"They chose to engineer their Kent and Marlboro cigarettes that would create and sustain addiction," Kelley said, "even though they knew persistent smoking causes lung cancer for their customers."
But the companies challenge the contention that Main's lung cancer, diagnosed decades after he stopped smoking, came from cigarettes. And they argue that Main's own choices, rather than nicotine addiction or marketing, drove his smoking decisions. During Monday's openings, Gass Weber Mullins's Joseph Fasi, representing Philip Morris, told jurors evidence would show Main smoked Marlboros because he preferred the brand's taste, and not because of the company's advertising.
And Fasi said Main succeeded in quitting smoking cold turkey, the first time he stopped for more than 24 hours. "Nicotine did not prevent Mr. Main from quitting smoking when he was 36 years old," Fasi said. "There will be zero evidence that nicotine prevented him from quitting even sooner than when he was 36 years old."
And Jones Day's John Walker, representing Reynolds, pushed back against the claim that free samples of Kent cigarettes were given to children like Main as part of a marketing strategy. The Kent brand had been made by Lorillard until Reynolds's purchase of the company in 2017. And Walker told jurors tobacco industry documents would show that, while Lorillard gave free samples to adults at the time, it opposed providing samples to children. "Lorillard never had an interest in giving away cigarettes to people who could not legally buy them," Walker said. "Both because it's wrong, but also because it didn't make any business sense."
Trial is expected to last through next week.
Email Arlin Crisco at acrisco@cvn.com.
Related Information
Not a subscriber?
Learn how you can watch the biggest trials across the country.