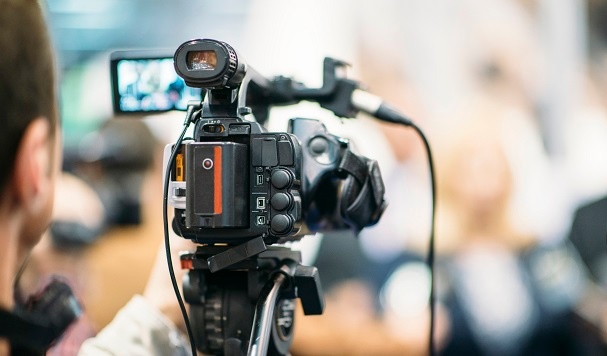 Cameras in the courtroom have led a sea-change in legal journalism and are revolutionizing attorneys' trial preparation and practice.
---
For more than 50 years pro athletes and coaches have studied video footage, of themselves and their opponents, finding new and sometimes hidden insights that translate to a win on game day. The practice is now so ingrained and sophisticated that film study is built into a team's daily training schedule, and a quarterback like the Denver Broncos' Peyton Manning can dial up video on his tablet and dissect a play from three decades earlier, all while he rehabs an injury.
But despite higher stakes and competition that's just as keen, many practicing trial attorneys have never studied video.
Why?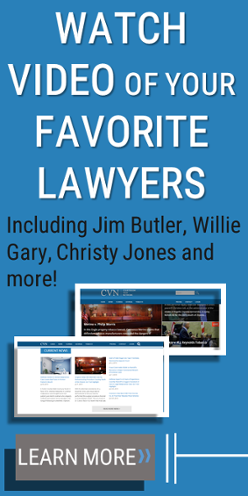 Until recently, the reason had been simple: access. Courtroom coverage stagnated at Victorian-era levels of technology, with simple, quickly drawn sketches serving as the only visual record allowed in many courts.
But those times have changed. Media access laws have thrown open courtrooms in jurisdictions across the country, allowing gavel-to-gavel video coverage of the trials inside.
It's created an evolutionary leap in legal journalism, with news organizations now empowered to become the eyes of the public at court. While many people will never step foot inside a courtroom, video now provides them a fuller picture of the judicial branch's work while delivering a faster, more complete report on litigation important to them.
But video has also delivered an unprecedented opportunity for trial lawyers looking for the most powerful tool possible to serve their clients. As any litigator will tell you, the courtroom is theater. And courtroom video revolutionizes an attorney's trial work from pre-trial preparation to post-verdict review. Video provides a veritable arsenal of intelligence at a lawyer's fingertips; it's an unprecedented eye into every verdict-turning nuance of a trial.
And that's why trial lawyers from solo practitioners arguing personal injury cases to the largest white shoe defense firms in the country have embraced courtroom video analysis to better serve their clients.
Yet the technology is so new, many lawyers don't know how to take full advantage of trial video.
Over the next six weeks, CVN will delve into the six most important ways video enhances trial preparation and performance, which allow you to:
Scout Opposing Counsel: Review your opposing counsel's performance to match their strengths and exploit their weaknesses in everything from jury arguments to cross-examination.
Analyze Key Experts: Early in your case, study experts' delivery on the stand to help you decide whether they are right for your case. As the trial date approaches, hone a winning cross-examination strategy against opposing experts with the intelligence gained from video.
Learn by Example: Review similar trials of premier attorneys in your field, and see, on-demand, what they do to win.
Gain Insight from the Bench: A gavel-to-gavel picture of how your judge conducts a trial, on everything from motion hearings to jury instructions, allows you to tailor a more efficient, persuasive argument to the bench.
Receive In-Trial Intelligence: Live footage is a cost-effective way for litigation support to monitor your trial remotely, providing real-time intelligence and allowing for quicker changes in trial strategy and settlement negotiations. Meanwhile, on-demand nightly review lets you dissect key portions of that day's proceedings.
Perform Post-Trial Analysis: Gain a full picture for potential appeal decisions that a trial transcript alone cannot provide, and review your strengths and weaknesses in anticipation of your next trial.
Cameras in the courtroom have finally provided trial lawyers what the nation's best athletes have used for a half-century. With ever-increasing stakes and competition tightening among attorneys, courtroom video is poised to become a cornerstone of trial practice and a key component to best serving your clients' interests.
---
Related information
CVN offers an unrivaled library of the nation's most important trials and provides live gavel-to-gavel coverage of today's critical cases.
Not a subscriber?