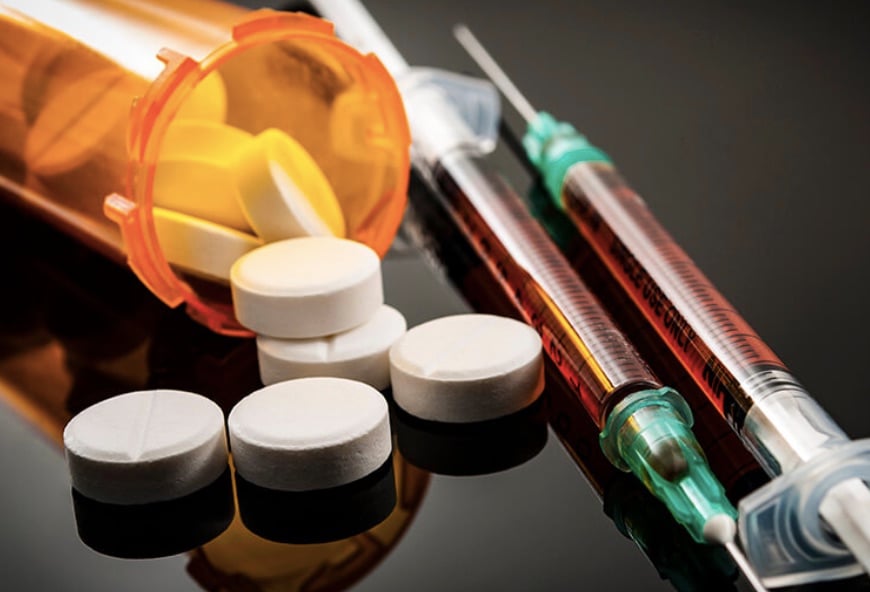 stock image
Providence, RI - The first trial in Rhode Island state court involving a drug company's alleged responsibility for the opioid crisis begins jury selection Monday with opening statements Wednesday, and the proceedings will be webcast gavel-to-gavel by Courtroom View Network.
The lawsuit led by Rhode Island Attorney General Peter F. Neronha accuses Teva Pharmaceutical Industries Ltd. of contributing to a flood of opioids in the state, supposedly despite the knowledge that the medications pose a serious public health risk and resulting in massive costs for treatment and other fallout from widespread opioid addiction.
Teva and other drug companies maintain that opioids are FDA-approved medications prescribed by licensed physicians that play a critical role in pain management for many patients who never develop addiction, and that the addiction crisis does not constitute a "public nuisance" that would require the companies to contribute to remediation costs.
The six-to-eight week trial will take place before Associate Justice Richard A. Licht, and it will be closely watched as only the second opioid "public nuisance" jury trial to date after a New York State jury found Teva liable following a trial last year. Previous trials resulting in a plaintiff verdict in Oklahoma reversed on appeal and a defense verdict in California took place without juries.
Another non-jury opioid trial, also being webcast by CVN, is currently in progress in Washington State.
The trial will also take place amidst a sharp increase in opioid-related trials as court systems across the country largely resume normal civil jury trial activity as the Covid-19 pandemic recedes.
A trial beginning on March 21st in Georgia state court will be the first case against drug companies involving private individuals as plaintiffs instead of government entities, and those proceedings will also be webcast gavel-to-gavel by CVN.
Another opioid trial beginning April 4 in Florida state court will also be webcast by CVN. CVN had also previously been approved to webcast an opioid trial scheduled to begin last month in New Hampshire, but that case was continued on the eve of trial.
Numerous drug companies have either successfully struck or are in the process of negotiating nationwide settlements related to opioid litigation, so the outcome of these pending jury trials could play a significant role in determining the contours of any final settlement agreements.
The case in Rhode Island originally included a number of defendants, but Teva will be the only remaining defendant when the matter proceeds to trial. Jury selection (which is not subject to video coverage) begins on Monday morning with opening statements expected to commence later that afternoon.
CVN's camera will remain present for the duration of the proceedings.
The case is captioned State of Rhode Island v. Purdue Pharma LP, et al., case number PC-2018-4555 in Providence/Bristol County Superior Court.
E-mail David Siegel at dsiegel@cvn.com