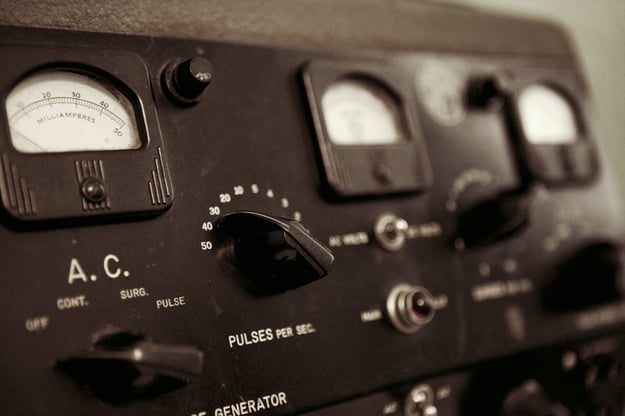 Stock photo.
---
West Palm Beach, FL—Trial is scheduled to begin this week against a South Florida psychiatrist accused of negligence in overseeing electroshock treatments that allegedly left a cardiologist with brain damage. Dadi v. Sharma, 2011CA16027.
According to court documents, cardiologist Dr. Shaul Dadi claims psychiatrist Dr. Praturi Sharma oversaw electroshock therapy, otherwise known as electroconvulsive therapy or ECT, on Dadi in 2010 without obtaining the his informed consent. Dadi contends the ECT, intended to treat his depression following the breakup of his medical practice, was delivered in voltage bursts far beyond typical standards under the circumstances.
Dadi claims the treatments have left him with brain damage and severe memory loss, according to his complaint in the case.
In response, Sharma contends he properly obtained informed consent, followed appropriate treatment standards, and claims Dadi's own negligence was the cause of any long-term injury following ECT, according to court documents.
During an ECT procedure, electric currents are passed through a patient's brain, triggering a brief seizure. According to the Mayo Clinic website, physicians believe ECT can change a patient's brain chemistry, reversing some types of depression and other mental health issues.
Trial in the case is expected to last at least a week. CVN will provide live gavel-to-gavel coverage of the trial.
Email Arlin Crisco at acrisco@cvn.com.
Related Information
Dr. Shaul Dadi is represented by Jeffery Fenster, of Fenster & Cohen P.A. and Nancy La Vista of Clark, Fountain, La Vista, Prather, Keen & Littky-Rubin.
Dr. Praturi Sharma is represented by Cole, Scott & Kissane's Michael Brand and Jami Gursky.
Watch the trial live and on demand when it begins.
Not a subscriber?
Learn how you can watch the best attorneys in the biggest trials, in Florida and across the country.