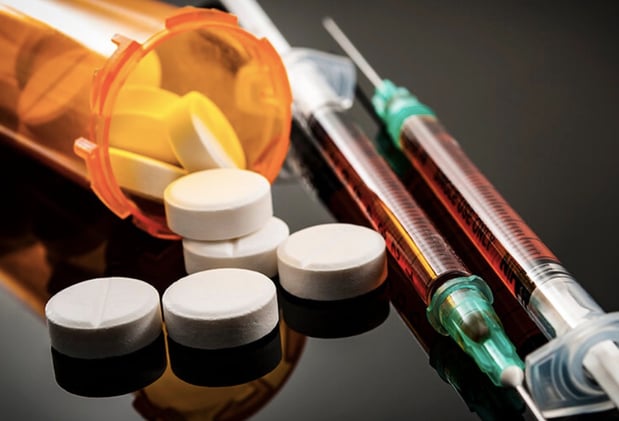 Two trials stemming from the opioid crisis get underway this week in West Virginia and Florida state courts, as those states' attorneys general seek to hold drug manufacturers and pharmacies responsible for their alleged role in the prescription-fueled opioid addiction epidemic, and both trials will be webcast gavel-to-gavel by Courtroom View Network.
Florida's lawsuit, led by Attorney General Ashley Moody, will involve a jury trial and involves claims against pharmacy chain Walgreens. The trial would have included CVS, Teva Pharmaceutical, Allergan and Endo International, but those companies reached settlements with the state in recent days totaling more than $878 million.
The trial in West Virginia, which will take place without a jury, involves Johnson & Johnson's Janssen unit, Teva and Allergan. Endo had been a defendant in the case, but they inked a $26 million settlement announced last week by Attorney General Patrick Morissey.
Both trials could produce key outcomes that help determine the final contours of larger settlements in opioid litigation.
Florida's trial marks just the second time a state's opioid crisis claims go before a jury, after a jury trial last year in New York state resulted in a victory for that AG's office.
Jury selection will take up all of next week and will not be subject to video coverage. CVN's webcast of the proceedings will commence on Monday, April 11 with the start of opening statements.
The trial is taking place in Pasco County in Florida's Sixth Judicial Circuit before Judge Kimberly Sharpe-Byrd.
The West Virginia trial is the first in the state court system of the state widely viewed as the epicenter of the opioid crisis. With no jury involved, CVN's coverage will commence with the start of opening statements on Monday, April 4.
The trial is taking place in Kanawha County Circuit Court before Judge Derek Swope.
Both trials take place alongside another ongoing opioid trial in Washington state court that is also being webcast and recorded gavel-to-gavel by CVN.
Previously CVN also covered the above-mentioned trial in New York state, along with a lengthy opioid-related bench trial in California state court last summer that resulted in a ruling favoring the defendants.
CVN also covered the first opioid crisis in the country in Oklahoma state court in 2019. While the judge returned a ruling against Johnson & Johnson in that non-jury trial the Oklahoma Supreme Court later overturned his decision.
E-mail David Siegel at dsiegel@cvn.com