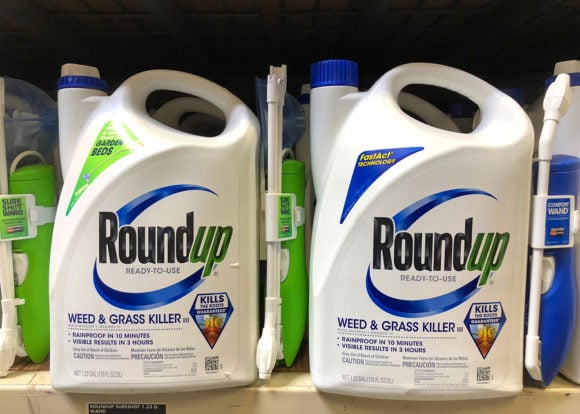 Clayton, MO - A Missouri state court jury will hear opening statements Wednesday in the latest trial over claims Bayer-owned Monsanto's popular Roundup-brand weedkiller causes cancer, and the proceedings will be streamed gavel-to-gavel by Courtroom View Network.
Jury selection is currently underway in the lawsuit alleging Monsanto knew a chemical in Roundup called glyphosate posed a health risk, and the case is being closely watched after Monsanto won a string of defense victories in recent related trials.
Monsanto maintains glyphosate does not cause cancer, and that the illnesses of various plaintiffs in Roundup cases are due to other causes.
The pending trial takes place before Judge Brian May in St. Louis County, the same venue and same judge where Monsanto secured a defense verdict in a Roundup trial last May, in a trial that was also recorded and webcast by CVN.
That verdict marked the seventh consecutive trial win for Monsanto in Roundup cases, and a possible plaintiff verdict in St. Louis County would be of increased significance after the Missouri Supreme Court ruled in August that a number of Roundup-related claims pending in the neighboring City of St. Louis should have been filed in St. Louis County.
Some Roundup cases will remain in the City of St. Louis, with the next case in that venue slated for early October.
Another Roundup trial is also headed to trial later this month in San Diego, California.
The plaintiffs in the pending St. Louis County trial are represented by the Dallas-based Nachawati Law Group and by local Missouri counsel Stranch Jennings & Garvey PLLC.
Monsanto is represented by attorneys from Husch Blackwell LLP's Oakland, California office and by local Missouri counsel Dowd Bennett LLP.
The case is captioned Barbara Allegrezza, et al. v. Monsanto Company, case number 19SL-CC03421 in Missouri's 21st Judicial Circuit.