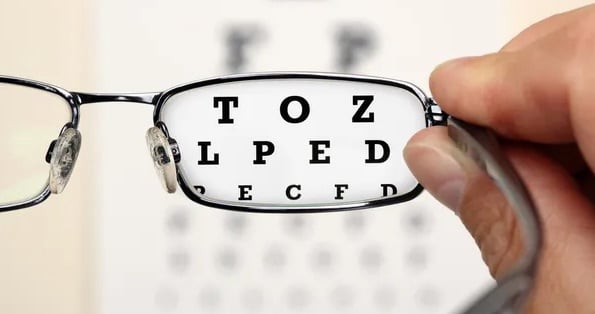 stock image of an eye exam
Kalispell, MT - A medical malpractice lawsuit accusing an eye clinic and hospital of failing to refer a teenager suffering from gradual vision loss to a neurosurgeon soon enough to prevent permanent blindness heads to trial Monday in Montana state court, and the proceedings will be webcast gavel-to-gavel by Courtroom View Network.
Plaintiff Brett Camen, 18, alleges in his lawsuit that staff at Glacier Eye Clinic and Kalispell Regional Medical Center failed to recognize the danger of accumulating cerebral spinal fluid in Brett's brain throughout a roughly monthlong period during which the fluid's pressure on the optic nerve caused Brett's vision to steadily deteriorate.
Glacier Eye Clinic and Kalispell Regional Medical Center deny the allegations in court filings and argue that Camen's treatment was consistent with the standard of care for the symptoms he presented.
CVN will webcast the full proceedings gavel-to-gavel from the start of opening statements forward. CVN is the only news media organization in the country to routinely cover medical malpractice trials gavel-to-gavel, though this case marks one of the first medmal trials for CVN to cover since the initial pandemic shutdown in 2020.
Check out 10 "must watch" malpractice plaintiff and defense verdicts covered by CVN in recent years, all of which are included with a subscription to CVN's online trial video library among hundreds of other civil jury trials.
The trial is also an example of how some in-person jury proceedings are continuing in a handful of state courts despite the recent Omicron wave.
According to his complaint Camen began suffering headaches and blurred vision in mid-December of 2017. His symptoms continued to deteriorate despite being seen by doctors at a family practice and eventually Kalispell Medical Center and The Glacier Eye Clinic.
Camen underwent an MRI, which came back normal, but according to his complaint the radiologist who evaluated the MRI noted the results did not definitely rule out conditions like increased cranial pressure. An eventual lumbar puncture revealed Camen's cerebrospinal fluid levels to be substantially elevated.
In early January of 2018 an ophthalmologist at the Glacier Eye Clinic evaluated Camen and diagnosed him with "idiopathic intracranial hypertension" and in consultation with other physicians continued to treat him with various medications. Camen's vision continued to deteriorate until he was referred to a neurosurgeon who inserted a shunt to relieve the pressure in Camen's brain on January 15, but by that point according to his complaint he was permanently blind.
The treating doctor at Glacier Eye Clinic "…departed from accepted standards of care by failing to timely recognize Brett's need, not later than January 5, 2018, for urgent neurosurgical evaluation," Camen's complaint states. "By that date he knew, or should have known, Brett had pseudotumor cerebri, severe papilledema, severe visual field loss, continuing severe headaches and worsening vision despite increasing doses of acetazolamide."
The complaint makes a similar accusation against Kalispell Regional Medical Center, arguing that their medical staff should have recognized the urgent need for a neurosurgery referral even sooner on December 21.
Judge Dan Wilson's rural Montana courtroom will be filled with national legal firepower on both sides given the potential damages in a case involving a young person with a normal life expectancy who his lawyers argue is not expected to ever recover his eyesight.
Camen is represented by Nicholas Rowley of the Iowa-based firm Trial Lawyers for Justice. A nationally recognized plaintiff personal injury attorney, Rowley is known for his impassioned and sometimes unorthodox tactics in the courtroom, and he has a record of repeatedly far outpacing settlement offers with eventual jury verdicts.
Rowley is joined by fellow Trial Lawyers for Justice attorneys Benjamin Novotny and Karen Zahka, along with local Montana counsel E. Craig Daue of Buxbaum Daue PLLC.
Both defendants feature high-powered out-of-state defense teams. Glacier Eye Clinic is represented by Kent Mathewson of the Chicago-based firm Donohue Brown Mathewson & Smyth LLC, and by local Montana counsel Sean Goicoechea and Katrina Feller of Moore Cockrell Goicoechea & Johnson PC.
Kalispell Medical Center is represented by Kevin Kuhn of the Colorad-based firm Wheeler Trigg O'Donnell LLP and by local Montana counsel Jori Quinlan of Worden Thane PC.
The case is captioned Brett Camen v. Glacier Eye Clinic PC and Kalispell Regional Medical Center Inc., case number DV-15-2019-0000361-PI, in the Montana Eleventh Judicial District Court in Flathead County.
E-mail David Siegel at dsiegel@cvn.com