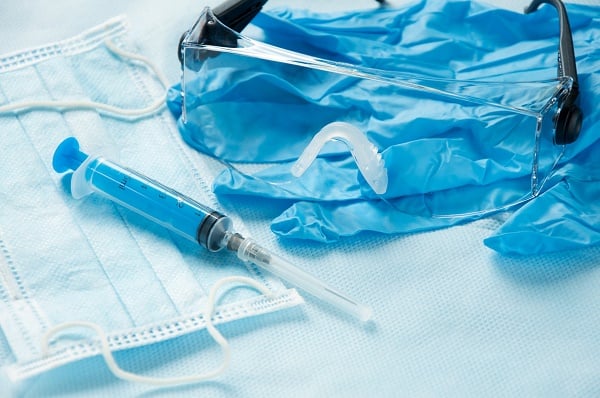 Stock image.
---
Atlanta—Attorneys Tuesday debated whether physician negligence or unforeseeable postpartum complications led to a woman's catastrophic brain damage three days after she gave birth, as trial opened against the practice that treated her. Trabue v. Atlanta Women's Specialists, LLC, et al., 14-EV-001821.
"The life that Shannon Trabue had was taken from her, and the life she was given back is not the life she would have wanted," The Stone Law Group's William Stone told Fulton County State Court jurors when describing Trabue's brain damage following a heart attack that left her without oxygen for more than 10 minutes. "She's not the same person anymore, never will be."
Trabue, 38, suffered the heart attack while undergoing hospital X-rays on August 25, 2009, three days after giving birth via caesarean section. Although hospital staff resuscitated her, she suffered lifelong brain damage that her attorneys say renders her unable to care for herself.

Stone, representing Trabue's conservator and her husband, Keith Trabue, claims Trabue's heart attack was caused by unchecked blood pressure problems and a pulmonary edema, or fluid in her lungs, that Atlanta Women's Specialists obstetricians Drs. Rebecca Simonsen and Stanley Angus failed to properly treat.
During Tuesday's opening statements, Stone poured bottle after bottle of water into a gallon bucket that overflowed, to demonstrate what he claimed was Trabue's untreated edema, or water retention throughout her body, in the days following her delivery. Stone said expert testimony would prove Simonsen, who cared for Trabue from the hours following delivery until the morning of her collapse, and Angus, who treated Trabue in the hours leading up to her heart attack, could have prevented her collapse with proper care, including the timely administration of diuretics to stabilize her. "This is not rocket science. This is just managing the patient, by keeping the fluid in balance and stabilizing blood pressure within normal limits," Stone said.
Stone told the jury he would request $10.5 million in economic damages alone, plus non-economic and loss of consortium damages. "The injury that has been sustained is gigantic," Stone said. It's almost immeasurable."
But the defense argues Trabue's collapse was likely caused by a pulmonary embolism, or blood clot, rather than a pulmonary edema and, in any event, the doctors' treatment included measures to try to stave off those complications. During his opening statement Tuesday, Huff Powell Bailey's Daniel Huff told jurors the doctors closely monitored Trabue's lungs, which were consistently clear, and they prescribed Labetelol to stabilize her blood pressure.
Huff acknowledged a spike in Trabue's blood pressure and her complaints of breathing problems less than two hours before her collapse, but said records showed her condition stabilized, leading Angus to order tests, including her chest X-rays. "He has no idea then that she's going to have an arrest," Huff said. "Nor should he. Is he worried about her? Yeah, he's clearly is. He's looking at all these tests to try to find out what's going on at the bedside."
Huff said expert testimony would show Trabue's collapse wasn't foreseeable. "Reasonable doctors make decisions about taking care of their patients based on the information they have, and the decision is made in real-time. They don't have the luxury or the benefit of hindsight," Huff said. "Dr. Angus and Dr. Simonsen did what reasonable doctors would do when they were taking care of Shannon at the time based on the information that they had and… they were managing her appropriately."
Trial in the case is expected to last two weeks. CVN, which is recording the trial, will provide updates via its news page, and gavel-to-gavel video as soon as possible after the verdict.
Email Arlin Crisco at acrisco@cvn.com.
Related information
Keith Trabue and Advocacy Trust of Tennessee LLC are represented by The Stone Law Group's William Stone, Ryals Stone, James Stone, and Michael Regas, II.
Dr. Stanley Angus and Atlanta Women's Specialists LLC are represented by Huff Powell Bailey's Daniel Huff and Taylor Tribble.
CVN is recording the trial and will provide on-demand, gavel-to-gavel video as soon as possible after the verdict.
Not a subscriber?
Learn how you can see the best attorneys in action, in Georgia and across the country.