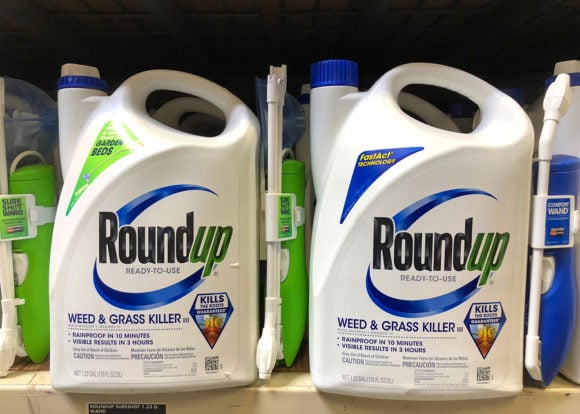 This week marks the start of two trials in Missouri and California state court over the alleged cancer risks associated with agrochemical company Monsanto's Roundup herbicide, and both trials will be webcast gavel-to-gavel by Courtroom View Network.
Opening statements took place Tuesday in the City of St. Louis, Missouri just miles from Monsanto's former US headquarters, after Monsanto secured a directed defense verdict just days earlier in nearby St. Louis County.
Meanwhile jury selection is underway in what will be among the first Roundup trials in San Diego, California, with opening statements expected to begin Thursday morning.
Both cases pose important tests for plaintiffs after Bayer-owned Monsanto racked up a steady string of nine consecutive defense verdicts in numerous jurisdictions. While initial headline-grabbing verdicts in Roundup cases seemed to portend an eventual large-scale settlement, Monsanto's repeated courtroom wins across the country have substantially shifted the current landscape.
Plaintiffs in both the Missouri and California cases argue glyphosate, a key chemical component of Roundup, is a known carcinogen and that Monsanto allegedly withheld that information from the public to protect sales of a popular brand.
Monsanto maintains, and has successfully argued at recent trials, that any links between glyphosate exposure and cancer are based on fundamentally flawed scientific studies, that glyphosate does not pose any health risks to consumers, and that related claims against the company are largely driven by plaintiff attorneys seeking large monetary awards.
Despite settling nearly 100,000 Roundup-related lawsuits as of September, Monsanto still faces up to 30,000 cases. 4000 of those are consolidated in multi-district litigation in California federal court, while the bulk of pending cases to continue to play out in various state courts throughout the country.
The Missouri case is captioned John Darnell v. Monsanto Co., et al., case number 1922-CC00221 in Missouri's 22nd Judicial Circuit.
The California case is captioned Mike Dennis v. Monsanto Co., case number 37-2021-00047326-CU-PO-NC in San Diego County Superior Court.
E-mail David Siegel at dsiegel@cvn.com