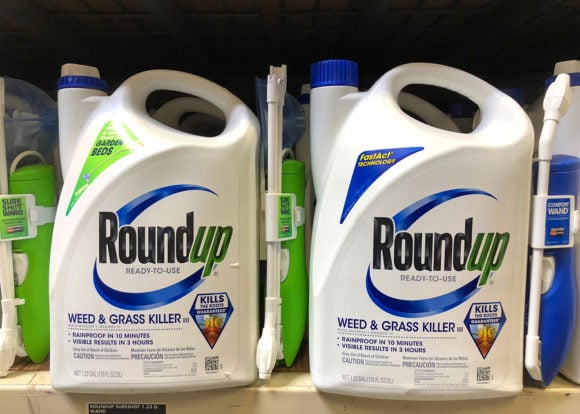 Clayton, MO - Bayer-owned Monsanto faces another trial in Missouri state court starting Monday over cancer risks allegedly associated with the company's 'Roundup' brand weedkiller, and the full trial will be webcast gavel-to-gavel by Courtroom View Network.
Next week's case marks just the third Roundup trial to take place in St. Louis County, generally considered to be a less plaintiff-friendly jurisdiction than the neighboring City of St. Louis. The first trial (also recorded gavel-to-gavel by CVN) ended in a defense verdict for Monsanto last summer, and the only Roundup trial to date in the City of St. Louis ended in a settlement just three days after opening statements.
Trials in both jurisdictions are significant to the attorneys involved in the thousands of Roundup-related lawsuits pending in state and federal courts nationwide given that Monsanto's US headquarters were formerly located in St. Louis and the agrochemical giant has deep roots in the area.
The pending trial, like many throughout the country, centers on allegations that the chemical glyphosate - a key ingredient in Roundup - is carcinogenic and linked to cancers like lymphoma. Attorneys representing plaintiffs in these cases argue Monsanto knew of the risks but withheld them from the public to protect sales of a popular brand, however Monsanto vehemently denies those claims and maintains the lawsuits are based on junk science being pushed by attorneys seeking large payouts.
When Roundup trials began going to trial in 2018 some juries initially returned massive, headline-grabbing verdicts (some exceeding $1 billion), which initially seemed to set the stage for a large-scale nationwide settlement of the quickly ballooning number of related lawsuits. The company struck deals to settle nearly 100,000 lawsuits to the tune of roughly $11 billion.
However Monsanto went on to rack up a string of defense verdicts including victories in Oregon, Kansas City, Missouri and another trial in St. Louis County. Having seemingly found a successful approach for litigating these high-stakes cases, the company issued statements indicated it was far more likely to take Roundup cases to trial - suggesting additional large-scale settlement agreements would be far less likely in the near-term. Nearly 30,000 cases remain pending.
Next week's trial will be a key test of that strategy. Another consecutive defense verdict would give the company a strong hand going into any future settlement talks and make plaintiff attorneys, many of whom operate on contingency-fee arrangements, far less inclined to take a risk on trials that often take weeks to complete and rely extensively on costly expert witness testimony.
At the same time, a plaintiff victory in the more conservative St. Louis County would also provide an important "reset" in the litigation as both sides continue to fine-tune their approach to presenting extremely complex scientific and medical information to juries of laypeople.
The trial, taking place before Judge Brian May, is expected to take roughly four-to-six weeks to complete. CVN's gavel-to-gavel coverage will commence with the trial's opening statements (scheduled for Wednesday depending on the duration of jury selection) and will continue for the duration of the trial.
The case is captioned Sharlean Gordon v. Monsanto Company, case number in Missouri's 21st Judicial Circuit.
E-mail David Siegel at dsiegel@cvn.com