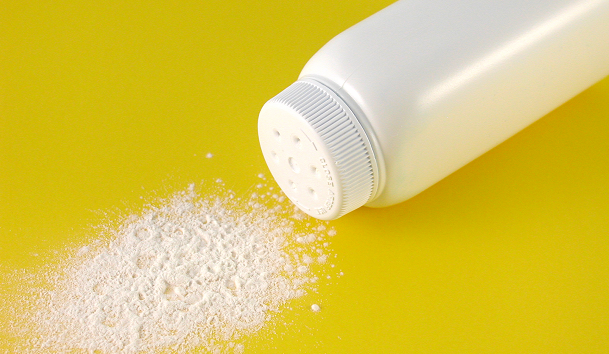 Oakland, CA - The first trial involving asbestos allegedly present in Johnson & Johnson's cosmetic talc products since the company halted its talc-related litigation with a bankruptcy filing in 2021 begins jury selection Monday in California state court, and the full trial will be webcast by Courtroom View Network from opening statements forward.
The case filed by plaintiff Anthony Hernandez Valadez, 24, is the only one that U.S. Chief Bankruptcy Judge Michael Kaplan has allowed to go forward in the wake of the Chapter 11 bankruptcy filing by LTL Management, the entity created by J&J to house its talc-related liabilities stemming from tens of thousands of pending cases throughout the country. While the 3rd Circuit Court of Appeals dismissed LTL's bankruptcy in January, the company refiled a new case last month.
Throughout the bankruptcy process, Valadez's attorney Joseph Satterley of Kazan McClain Satterley & Greenwood has aggressively urged Judge Kaplan to lift the stay related to his case in light of Valadez's rapidly failing health. Valadez was first diagnosed with mesothelioma - a form of fatal cancer frequently associated with asbestos exposure - in early 2022 and his doctors initially didn't expect him to survive past last December.
Valadez claims he developed mesothelioma due to exposure to asbestos supposedly present in J&J's cosmetic talc products, which the company vehemently denies. Although J&J no longer sells talc-based products like Johnson's Baby Powder in lieu of updated cornstarch-based formulas, J&J maintains their talc products never contained asbestos, and that scientific studies cited by the plaintiffs liking talc exposure to mesothelioma are fundamentally flawed.
The pending trial in Alameda County Superior Court will also feature six retailers that Valadez claims sold talc-containing products to him and his family members, including Albertsons, Target, Walmart, Safeway, Save Mart and Lucky.
Judge Richard Seabolt, who will preside over the case, gave Valadez a preferential trial setting due to a California law that provides priority trial dates for plaintiffs with short life expectancies.
Judge Seabolt also permitted CVN to record and webcast the full trial proceedings. CVN has similarly recorded the vast majority of state court cosmetic talc trials involving J&J since they began in 2016, including multiple trials in California, Missouri, New Jersey, South Carolina and elsewhere.
Subscribers to CVN's online trial video archive get unlimited on-demand access to all of those trials, in addition to hundreds more involving a wide range of practice areas featuring many of the top plaintiff and defense attorneys in the country.
Given the stakes of the Valadez case, both for an individual plaintiff seeking more than $40 million in damages and for J&J/LTL's restructuring plans, the parties are represented by hardened veterans of many past cosmetic talc trials.
Satterley has represented plaintiffs in all of the J&J talc trials in Alameda County to date, and Allison Brown of Skadden Arps and Michael Brown (no relation) of Nelson Mullins Riley & Scarborough have both notched numerous defense wins for J&J - and all three attorneys can be seen in trial with CVN video library subscription.
Jury selection in the case (which is not subject to video coverage) will take roughly a week to complete, and opening statements are tentatively scheduled for May 22nd. From that point CVN's gavel-to-gavel video coverage will continue for the duration of the proceedings.
The case is captioned Anthony Hernandez Valadez v. Johnson & Johnson, et al., case number 22CV012759 in Alameda County Superior Court.
E-mail David Siegel at dsiegel@cvn.com