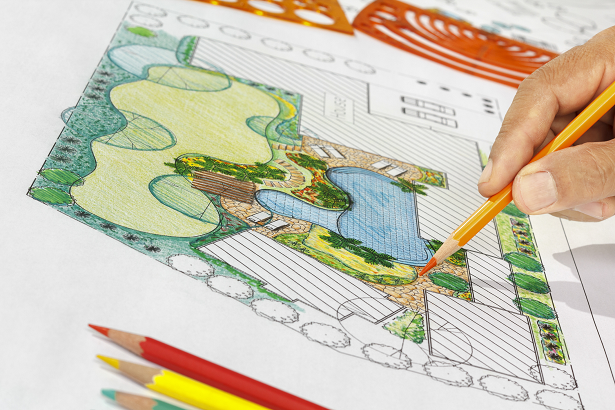 Stock image.
---
West Palm Beach, FL—Attorneys Thursday battled over a web of fraud and broken promises that they say destroyed a Florida land-development partnership between the founder of restaurant giant Subway and one of the state's most prominent developers. AP Destiny v. FD Destiny, 2009CA029903.
Destiny, Florida "was going to be bigger than Disney, bigger than Manhattan, bigger than the District of Columbia. Huge. This was a huge project," Edmond, Lindsay & Hoffler's Tricia C.K. Hoffler, told jurors during Thursday's openings. But, "as it relates to the city that was going to be Destiny, that was going to be built, [Subway founder] Fred DeLuca 34 times breached the [parties'] operating agreement."
DeLuca and real estate developer Anthony Pugliese joined forces in 2005 to develop Destiny, intended to become an eco-friendly community on undeveloped land in Ocala. The agreement envisioned DeLuca's FD Destiny corporation funding the lion's share of the project, while Pugliese's AVP Destiny corporation spearheaded its development. However, within five years the project and the partnership fell apart, with DeLuca accusing Pugliese and his associate, Joseph Reamer, of fraud while the developer sued DeLuca for failing to properly fund the project.
The trial joins the parties' competing claims against one another.
DeLuca's death in 2015 left his estate to carry on the claims against the developers. Meanwhile, Pugliese and his business manager, Joseph Reamer, pleaded no contest to criminal fraud charges stemming from a scheme to steal more than a million dollars from DeLuca through a network of dummy companies and phony billings.
During Thursday's openings, Hoffler, who represents Pugliese and his company, told jurors Pugliese only set up the scheme after DeLuca failed to pay funds due on the project. Hoffler said Fred Florio, an associate of DeLuca's, told Pugliese the developer's career was at risk if he did not set aside money for the development. "[Florio] told Anthony Pugliese 'Anthony, if you do not set aside some money and reserve some money, you're going down, or DeLuca's going to squeeze you out, and he's going to take you down,'" Hoffler said, adding Pugliese had no obligation under the agreement to set aside funds. "'You'd better do something."
Hoffler said money from the scheme, as well as money from Pugliese's own pocket, helped fund the development when DeLuca broke his end of the agreement. "[Contractors] are knocking on [Pugliese's] door, calling Joe Reamer, calling the Pugliese Company, saying 'Okay, where's our money?'" Hoffler said, adding Pugliese had repaid the money he had taken.
Willie Gary, who also represents the Pugliese company, agreed, telling jurors DeLuca cut funding to pressure Pugliese. "He set Anthony Pugliese up," Gary said. "Fred DeLuca knew what he doing when he cut off that money."
Pugliese's attorneys said DeLuca's failure to fund the development hammered the project. "You may decide that a billion dollars in damages is not enough," Gary added.
But FD Destiny's attorney, Holland & Knight's Rick Hutchison, said DeLuca was a victim in the partnership, duped by Pugliese on an impossible development deal and ultimately fraudulently billed for work. "This case is about theft, it's about incompetence, and it's about ego," Hutchison said. "Anthony Pugliese is a thief. It's admitted, he's convicted."
Hutchison said the developer also lacked the requisite experience to helm a project like Destiny, which included a vast swath of environmentally sensitive land. "It's one thing to build a Walmart," Hutchison said. "But when you go out to a remote area, an environmentally sensitive area, it's different. It's like a dermatologist doesn't do brain surgery. It's a different area of expertise." The inexperience, Hutchison said, led Pugliese to commit a range of mistakes, including purchasing protected wetlands that could not be developed as part of the project.
Hutchison said DeLuca was obligated to fund only 75% of the ongoing project, and his refusal to make monthly payments initially followed cost overruns and Pugliese's failure to submit a requested budget. "In all those breach of contract claims you saw on the board from the opposing counsel, there's not one email saying 'DeLuca, you breached the contract. You owe money," Hutchison told jurors. "Not one email, not one notice of breach. Nothing."
Hutchison told jurors he would ask for more than $40 million in damages in the case.
Trial on the claims is expected to last four weeks.
The parties' attorneys could not be reached for comment.
Email Arlin Crisco at acrisco@cvn.com.
Related information
The Pugliese-affiliated parties are represented by Edmond, Lindsay & Hoffler's Tricia C.K. Hoffler and Gary, Williams, Parenti, Watson & Gary's Willie Gary.
The DeLuca-affiliated parties are represented by Holland & Knight's Rick Hutchison.
Watch the trial live and on demand.
Not a subscriber?
Learn how you can watch blockbuster civil litigation, in Florida and across the country.