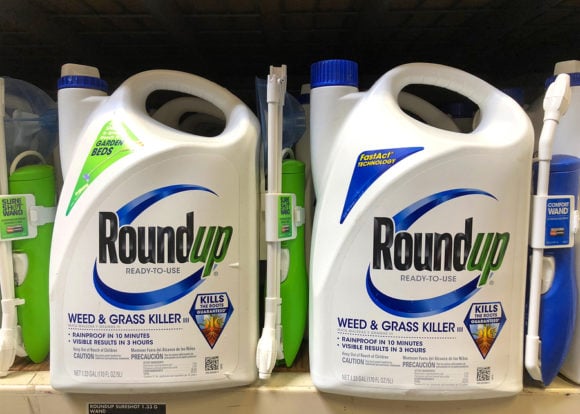 St. Louis, MO - A Missouri state court judge delayed a highly-anticipated trial on Friday over the alleged cancer risks associated with Monsanto's popular Roundup weedkiller moments before the start of opening statements, as attorneys worked to hammer out a massive settlement that could resolve tens of thousands of cases and reach into the billions of dollars.
Courtroom View Network planned to webcast the trial gavel-to-gavel, and will stream any trial proceedings in the case if the ongoing mediation efforts fall apart in coming days. If they do, the trial could begin on short notice.
Besides being the first Roundup trial in Missouri, where Monsanto has its headquarters, the trial will also be the first time a jury considers Roundup-related claims from multiple plaintiffs simultaneously in a single consolidated trial.
Monsanto, which was acquired by Bayer AG in 2018, faces tens of thousands of lawsuits throughout the United States claiming a chemical used in popular weedkillers like Roundup called glyphosate is carcinogenic. Three previous trials in California in 2018 and 2019 resulted in verdicts totaling nearly $2.3 billion, although judges later reduced those wards to roughly $190 million and all three remain on appeal.
Monsanto maintains there is no credible scientific evidence showing glyphosate to be carcinogenic, and that plaintiffs who claim the chemical caused cancers like Non-Hodgkin's lymphoma weren't sickened because of exposure to Roundup.
The Missouri trial will be closely-watched as Monsanto engages in mediation talks that could result in a comprehensive nationwide settlement, with Bayer shareholders keen to avoid additional costly verdicts.
A large award in the first multi-plaintiff Roundup trial delivered by a jury just miles from Monsanto's headquarters could give plaintiff attorneys significant additional leverage in the ongoing settlement talks. Conversely a defense verdict could strengthen Monsanto's position with clear proof of being able to defeat Roundup claims outright.
Judge Elizabeth Hogan's St. Louis courtroom will likely be at capacity when opening statements begin on Friday, as a large contingent of attorneys, financial analysts and journalists jockey for a limited number of seats.
Monsanto attempted to bar electronic news media from the courtroom during the proceedings, as the company attempted to do in previous Roundup cases, but their arguments were rejected by Judge Hogan, who granted CVN's request to provide a gavel-to-gavel webcast and recording of the trial.
The gallery won't be the only part of the courtroom at packed wall-to-wall. Space will be scarce in the well, too, with both sides deploying sprawling legal teams for a case whose outcome could shape the contours of a global settlement that some analysts have estimated could be worth nearly $10 billion.
The four plaintiffs are represented by local counsel from Missouri-based firm O'Leary Shelton Corrigan Peterson Dalton & Quillin LLC, and by The Miller Firm LLC based in Virginia.
Monsanto is represented by attorneys from the St. Louis offices of Husch Blackwell LLP and Down Bennett LLP, and from the Washington, DC office of Hollingsworth LLP.
CVN's video coverage, available both live and on-demand, will commence at the start of opening statements and continue for the duration of the trial.
The case is captioned Wade v. Monsanto, case number 1722-CC00370.
E-mail David Siegel at dsiegel@cvn.com