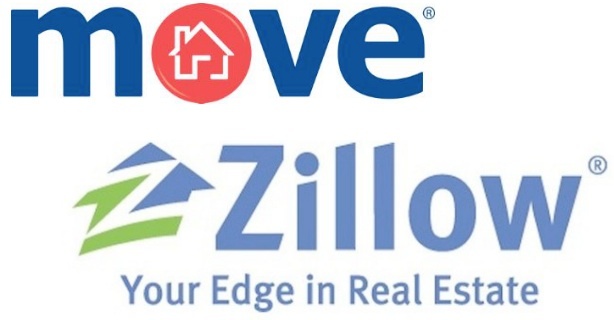 Seattle - Up to $1.7 billion could be at stake depending on the outcome of a trade secrets theft trial starting Monday in Washington state court in which News Corp-owned Move Inc. accuses two former executives of poaching proprietary information before going to work for rival real estate marketplace company Zillow.
The trial could lay bare the details of a bitter dispute between two of the top competitors in the online real estate database industry, along with potentially saddling the publicly-traded Zillow with a verdict worth more than 40 percent of its reported $4.1 billion market cap.
The full proceedings will be webcast gavel-to-gavel by Courtroom View Network.
Move sued Zillow in 2014 just days after former chief strategy officer Errol Samuelson joined Zillow as chief industry development officer. The company's lawsuit claimed Samuelson's experience gave him access to "essentially all of Move's trade secrets across all of its business lines" and would "inevitably" be used by Zillow. Move later added former vice president Curt Beardsley to the suit after he also jumped to Zillow.
Move originally sought up to $2 billion in damages, but pretrial rulings by Judge Sean P. O'Donnell have likely trimmed that amount to around $1.7 billion. Judge O'Donnell has also already levied a hefty sanction on Beardsley for supposedly intentionally destroying key records in the case on his laptop computer. Beardsley claimed he wiped his computer to destroy evidence of visiting porn sites at work, but Judge O'Donnell will issue an instruction to the jury allowing them to infer any deleted materials were helpful to Move's case.
The National Association of Realtors, which helped Move build and operate its flagship website Realtor.com, is also a plaintiff.
A spokeswoman for Move told CVN in an email that the company is pleased it has the opportunity to present "a mountain of evidence" supporting its claims to jury.
A Zillow spokeswoman told CVN in an email that Move's allegations are "baseless" and that their true motivation for this lawsuit is "to negatively impact Zillow's reputation by dragging us through a public legal battle."
While Judge O'Donnell has paired down Move's suit as originally filed, he is allowing the company to pursue an $803 million unjust enrichment claim related to Zillow's $3.5 billion acquisition a few months after Samuelson joined the company of online real estate business Trulia. Move claims the deal only went forward after their own planned merger with Trulia was scuttled.
Although not a part of their legal dispute with Zillow, Move was also involved with a substantial acquisition after Samuelson's departure. In 2014 Rupert Murdoch's News Corp. purchased the company for $950 million in cash.
Given the high stakes in the case both companies have assembled trial teams bristling with legal firepower. Move is represented by a group of attorneys from Jenner & Block's Los Angeles office, and by local attorneys from the Seattle offices of Gordon Tilden Thomas & Cordell LLP and Cable Langenbach Kinerk & Bauer LLP. Zillow is represented by a large team from international firm Perkins Coie LLP's Seattle office, while Samuelson is represented individually by attorneys from Miller Nash Graham & Dunn LLP and Beardsley is represented by Savitt Bruce & Willey LLP.
Jury selection will begin on Monday and could possibly take up to a week to complete. CVN's video webcast of the trial will commence at the start of opening statements.
The case is Move Inc., et al. v. Zillow Inc., et al., case number 14-2-07669-0, in the Superior Court for the State of Washington in King County.
E-mail David Siegel at dsiegel@cvn.com.