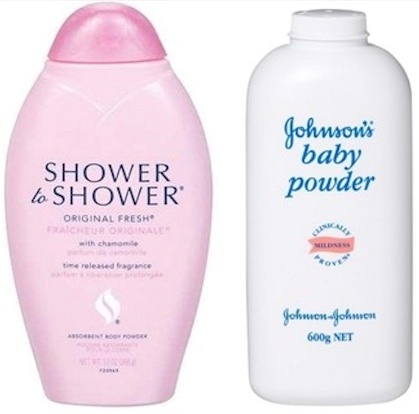 St. Louis — The second trial in state court out of more than a thousand lawsuits claiming Johnson & Johnson products containing talcum powder can cause cancer begins Monday in Missouri, after an earlier trial ended with a ground-shaking $72 million verdict against the company, and the proceedings will be webcast gavel-to-gavel by Courtroom View Network.
Plaintiff Gloria Ristesund's lawsuit could help predict whether the historic verdict reached in February was a fluke or the start of a trend. Roughly 1000 similar cases are pending in Missouri, with another 200 in New Jersey, and with J&J claiming roughly 19 percent of the nearly $18.8 billion baby powder market in the United States the products at issue represent a major business line for the company.
Ristesund claims she used J&J's talcum-based powder for 40 years before being diagnosed with ovarian cancer in 2011. Her attorneys have argued in court filings that J&J knew for decades that talcum powder posed a serious cancer risk, but that they withheld the information from the public in order to protect sales of popular products. They claim internal company documents show J&J specifically marketed the allegedly dangerous products specifically to African-American and Hispanic women despite knowing about scientific studies dating back to the 1970's showing talc, a soft, absorbent naturally occurring mineral, is unsafe.
Jere Beasley of the Beasley Allen Law Firm, who represents plaintiffs in the Missouri litigation, said in a statement following the first state court verdict that J&J's decision to continue marketing talcum-powder based hygiene products was "simply outrageous." In that case a St. Louis jury awarded Jackie Fox, who died of ovarian cancer last year, $62 million in compensatory damages and $10 million in punitive damages.
"It is hard to imagine how corporate executives could be so callous," Beasley said in February. "But the internal company documents that were brought to light through this trial show clearly that that is exactly the case."
J&J has denied the allegations, noting that the U.S. Food & Drug Administration held hearings in the 1990's on the risks of talcum powder and concluded there was no link between the mineral and cancer, and that the agency stated in 2014 that there was no "conclusive evidence" of a link between talcum powder-based hygiene products and ovarian cancer. In 2013 a North Dakota federal jury found the company negligent in the first talcum powder case to go to trial but awarded the plaintiff no damages, according to court records.
A spokeswoman for J&J declined to comment until the completion of the trial.
Today cornstarch is used instead of talc in most baby powder and feminine hygiene products following a 1999 advisory from the American Cancer Society suggesting women use cornstarch-based products. While J&J has offered cornstarch-based powder since 1970, they continue to also market talcum-based products, too.
A plaintiff's verdict in the Ristesund trial could cause the number of talc-related cases pending against J&J to explode. Following the verdict in the Fox trial, Beasley Allen told Bloomberg News that nearly 17,000 people contacted the firm about filing similar lawsuits in addition to the 5000 claims they say were already being actively investigated.
Imerys Talc America, which is J&J's sole powder provider, was found not liable in Fox's case and is also a defendant in the pending Ristesund trial.
The current trial before Judge Rex Burlison begins with jury selection on Monday and opening statements are expected later this week, when CVN's webcast will begin. The next talcum powder trial in St. Louis is scheduled for September, according to court records.
The case is Ristesund v. Johnson & Johnson et al, case no. 1422-CC09012 in the Circuit Court of the City of St. Louis in Missouri.
E-mail David Siegel at dsiegel@cvn.com.