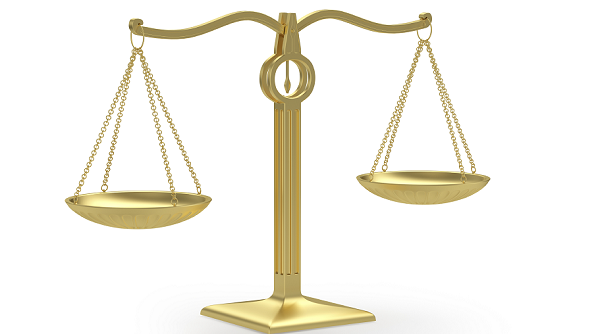 Honoring the Defense in Georgia's Super Six

CVN's unparalleled coverage of Georgia's most important trials in 2015 included litigation ranging from product liability cases to medical malpractice. As we move into a new year, we honor the state's Super Six—the trials that most resounded in 2015, based on their verdicts, their legal impact, and their stories. In this part, we highlight the year's premier defense wins.
Moody v. Young Doctor Cleared in Lamisil Liver Failure Case
Jonathan Peters tells jurors Dr. Timothy Young followed medical guidelines in treating Samuel Moody's athlete's foot with Lamisil. Moody ultimately suffered fatal liver failure after taking the product.
For the defense: Peters & Monyak's Jonathan Peters represented Dr. Timothy Young.
The trial: Samuel Moody died of liver failure after taking Lamisil for athlete's foot and Biaxin for shortness of breath, both of which were prescribed by his doctor, Timothy Young.
The malpractice trial against Young turned in large part on whether he breached the standard of care by not ordering regular bloodwork on Moody, given Lamisil's link to liver damage. Jonathan Peters argued evidence showed the relatively commonly used drug did not warrant regular blood testing. "Physicians cannot test every two weeks, one month or whatever, every patient for every drug that they're taking for every possibility," Peters said. "Physicians are supposed to do exactly what Dr. Young did in this case… All the doctor can do is find out what the recommendations are, and what the management should be, and what he should tell the patient, and what he should do, and that's exactly what Dr. Young did."
The defense was persuasive, with jurors clearing Young of liability.
---
Berryhill v. Daly Physician Prevails in Hunter's Suit over Paralysis
Wiley Wasden tells jurors "medical facts" don't implicate Dr. Dale Daly in the hunting accident that ultimately paralyzed Shane Berryhill following an angioplasty performed by Daly.
For the defense: Brennan Wasden's Wiley Wasden represented Dr. Dale Daly.

The trial: Days after after undergoing a heart catheterization and angioplasty by Dr. Dale Daly, hunter Shane Berryhill fell from a 20-foot-high tree stand and broke his back, leaving him paralyzed. Berryhill claims Daly failed to tell him that he could become faint or light-headed from the after-effects of the procedures and their follow-up medications.
The trial turned on the severity of the procedures and Daly's duty to warn Berryhill. During trial, the defense offered evidence Daly warned Berryhill at discharge against strenuous activities for a week following the angioplasty and argued warnings before the earlier catherization were sufficient under the circumstances. "(Daly) focuses on the key issues. He doesn't go to the Internet and print up 500 pages from all these web sites you're going to hear about and give it to these poor people," Wiley Wasden said. "He's trying to explain to them this is what you need done and these are the big risks you should worry about. He focused on the true risks before the surgery."
The jury agreed, finding Daly not liable for the fall.

---
Bailey v. Corso Defense Succeeds in $8M Fatal Heart Puncture Case
Daniel Huff says evidence proves Dr. J. Eduardo Corso properly monitored Arlene Bailey during her catheterization.
For the defense: Huff, Powell's Daniel Huff and David Mackenzie represented Dr. J. Eduardo Corso.
The trial: Arlene Bailey died days after her heart was inadvertently punctured during a catheterization procedure. The case against Dr. J. Eduardo Corso, the surgeon who performed the catheterization, turned on whether the doctor properly monitored the progression of the catheter as he guided it toward Bailey's heart.
Following a battle of experts over the correct method of monitoring such a procedure, Daniel Huff told jurors the weight of expert testimony, as well as sheer reason, supported Corso's surgical performance. Corso, Huff said, acted properly in monitoring the catheter's tip rather than Bailey's heart as the catheter approached. Holding the sharp end of a cardiac catheter for the jury to see, Huff asked "Does it make common sense to you that you should not be watching when you're advancing things like this over a wire into a person's anatomy?"
The evidence, and the argument, paved the way for a defense win in the suit, which sought up to $8 million in damages.
---
Related information
CVN delivers the widest array of Georgia's crucial trials, providing the insight you need to prepare for your next courtroom appearance.
Learn more about CVN's unparalleled coverage of top Georgia trials.