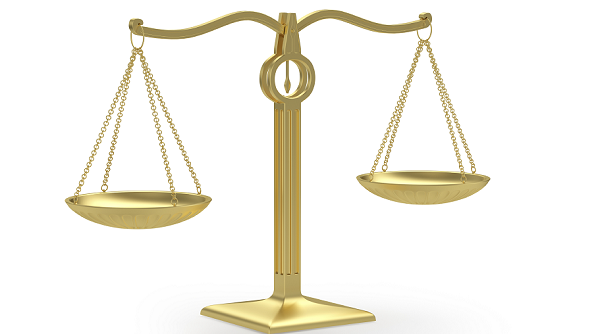 ---
Representing the Defense in Florida's Super Six
CVN's unparalleled coverage of Florida's trials included some of the state's biggest cases in 2015, in areas ranging from construction negligence to medical malpractice. As we move into a new year, we honor the state's Super Six—the premier trials of 2015, based on their verdict, their legal impact, and their story. In this part, we highlight the defense wins that stood above the rest.
Gonzalez v. Caterpillar Inc. Defense Shuts Down $19M Asbestos Claim
Jose Gaitan tells jurors there is no link between Pablo Gonzalez Sr's. work with Caterpillar-brand brakes and his subsequent mesothelioma.
For the Defense: The Gaitan Group's Jose Gaitan and Foley & Mansfield's Timothy Ferguson and Beranton Whisenant represented Caterpillar Inc. Wilson Elser's James Powers and Hawkins Parnell's Frances Lopez represented Dana Co., LLC.
The Trial: With nearly $20 million at stake, the plaintiff's case against Caterpillar and Dana hinged on linking former brake worker Pablo Gonzalez Sr's. years of work on brakes with the mesothelioma that ultimately killed him.
The defense highlighted what they argued was the lack of smoking gun evidence that Gonzalez had worked on brakes that released inhalable asbestos fiber. In closings, Jose Gaitan told jurors "This is a case of absence of evidence. Absence of any credible evidence that any Caterpillar product did anything that harmed Mr. Pablo Gonzalez in any credible way."
The argument swayed the jury, which cleared both companies.
---
Goberman v. The Out of Door Academy Prep School Prevails in Premises Electrocution Case
Michael Reed tells jurors Robert Goberman or another worker may have accidentally exposed the lamp prong that allegedly electrocuted Goberman while he was working at The Out of Door Academy.
For the defense: Wicker Smith's Michael Reed and Heather Stover represented The Out of Door Academy.
The trial: The defense disputed nearly every issue in Stephanie Goberman's suit claiming her husband, former sprinkler installer Robert Goberman, suffered a heart damaging electrocution so severe while working on a project at The Out of Door Academy, a Sarasota-area prep school, that it ultimately killed him.
But the case may have turned on who may have exposed the lamp prong that allegedly electrocuted Goberman. While plaintiff's argument maintained school workers changed the light bulb in the room during a break in the project, exposing the prong, Michael Reed walked jurors through the project, highlighting how Goberman himself or any of his coworkers could have accidentally exposed the prong. "All of those are more likely, frankly, than anything that was suggested that there was this bulb change (by school employees) in a closet that's closed and the lights turned off."
Jurors ultimately cleared the school of liability.
---
Gray v. R.J. Reynolds Tobacco Giant Beats 81-Year-Old Widow's $9M Suit
Jeffrey Furr tells jurors evidence shows Willie Gray was not addicted to nicotine.
For the defense: King & Spalding's Jeffrey Furr represented R.J. Reynolds.
The trial: Under the unique circumstances of Engle progeny tobacco suits, tobacco companies enter each trial with strikes against them, already found to have knowingly made a dangerous product and hidden the health risks and addictiveness of smoking for decades. When the plaintiff in a trial is an 81-year-old widow in frail health who claims her husband, the son of sharecroppers from rural Alabama, suffered heart and respiratory disease because he was misled by tobacco giant R.J. Reynolds' cigarette marketing, the defense has a difficult challenge ahead.
But Reynolds and Jeffrey Furr prevailed by undercutting the claim that Willie Gray, the smoker at the case's heart, was a nicotine addict—a necessary element in such an Engle case, and his skillful, delicate cross-exam of Gray's widow, plaintiff Ethel Gray, played a key role in the win.
During closings, Furr argued Ethel Gray's own testimony proved her husband smoked by choice rather than because of addiction. Furr said once Willie Gray's doctor told him he needed to quit smoking, "during the next six-month period he did quit, and he never smoked again."
The argument helped swing the jury and saved Reynolds from a verdict that could have run into the millions.
---
Related Information
CVN delivers the widest array of Florida's crucial trials, providing the insight you need to prepare for your next courtroom appearance.
Not a subscriber?
Learn how you can watch CVN Florida's unparalleled coverage of the state's key trials.